Petition to End Airport Passenger Abuse
25
people have signed this petition.
Add your name now!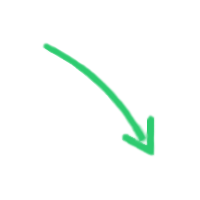 25

people

have signed.

Add your voice!
Maxine K.
signed just now
Adam B.
signed just now
"The Fourth Amendment of the U.S. Constitution: The right of the people to be secure in their persons, houses, papers, and effects, against unreasonable searches and seizures, shall not be violated, and no Warrants shall issue, but upon probable cause, supported by Oath or affirmation, and particularly describing the place to be searched, and the persons or things to be seized."
As American citizens, we the undersigned will pledge our allegience to our Constitution and to our country by standing up for and defending our 4th Amendment rights -- specifically, our rights to be free from intrusive policies such as abusive, degrading naked-full-body-scanning/"patdown" policies at the hands of the TSA.
We have the right to be safe in our persons and to be presumed innocent until proven guilty.
Yes - Terrorism is a real threat, and some screening procedures, like baggage checks and bomb-detecting dogs or powders/chemicals, are acceptable. Brief, basic patdowns of bulky clothing is acceptable. The additional pulling-aside and more throrough patdown of someone reasonably suspected of dangerous activity is acceptable.
Virtual rape of the innocent, however, is NOT acceptable. Nor is punishing the innocent for the crimes of the guilty.
When a TSA official suddenly has the right to demand to see your naked image on screen or to touch you in ways that amount to sexual assault -- you are NOT SAFE.
When your children are subjected to scanning procedures that are akin to child pornography, and when they are conditioned at a young age to think that abusive fondling is okay as long as the perpetrator is the government -- they are NOT SAFE.
When said TSA agents can rip up your plane ticket, scream at you, sue you and publicly degrade you because you choose to respectfully excercise your freedom and liberty -- you are NOT SAFE.
When you are not even informed of what a full-body scanner is, and when you are not clearly informed of your options and your right to opt out -- something is WRONG.
In the words of Benjamin Franklin, "He who would trade a little freedom for a little security deserves neither and will lose both."
The signers of the Declaration of Independence lost lives and limbs fighting to establish this country based on freedom and individual rights. Every day since, men and women in arms have fought and died on the battlefield upholdling these freedoms.
There's something called the Foot-in-the-Door effect. People won't tolerate all their freedoms and dignities being ripped away at once, but in small doses, we're more willing to let it creep up on us.
If we get used to naked body scanners and groping in airports, then what about when the government moves to expand their usage to other public buildings? Individual homes? Will we sit here and take it?
No. We, the undersigned, will not.
In the words of the late philosopher Ralph Waldo Emerson, "Consider me not a child of circumstance. I make my circumstance." If you're one of the thousands of people across the nation who's enraged and threatened by these new "screening" procedures, don't feel helpless by your circumstances; create them. Play a role in protecting your dignity and freedom by signing below.
Stand up for your liberty and your safety -- and your country's Consitution.
In liberty, We the undersigned:
Sponsor
Mallory Searcy
Links