End the lockdowns.Now!
12
people have signed this petition.
Add your name now!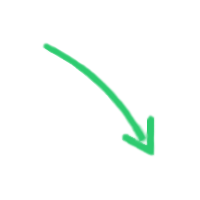 12

people

have signed.

Add your voice!
Maxine K.
signed just now
Adam B.
signed just now
We are petitioning the government of NZ to stop lockdowns immediately, and not to re-introduce them.
1. The lockdowns affect the whole population of an area indiscriminately, instead of (voluntarily) isolating those at high risk.
2. There has been no serious attempt to compare the supposed benefits of lockdowns with its costs, i.e. loss of income, financial stress, increase in domestic violence, impacts on mental health (including suicides), isolating elderly in rest homes and children from family and friends, lack of education, impacts on food supply, loss of social life.
3. Many businesses struggle, have failed already, or are likely to fail if lockdowns continue. This can cause severe financial and other stresses to the business owners, and impacts those who lose their jobs.
4. Lockdowns are based on the assumption that there is an emergency, and that lockdowns are a way to mitigate such an emergency in the absence of other methods to deal with COVID-19. Yet, there are proven treatments for COVID-19, like Hydroxychloroquine and Ivermectin . Please refer to https://bird-group.org/faqs/
https://www.oraclefilms.com/tesslawrie
http://www.NZDSOS.com


5. The virus is not spread asymptomatically. That is, only sick people give it to other people.
6. We should stop testing symptomless people. That just generates false positives – creating extra 'cases' and extra concerns. 'There shouldn't be a single person on Earth that should undergo an asymptomatic test or a test done on a routine basis. For any reason. People ought to just walk past these testing stations. They have absolutely no standing whatsoever.'
7. Natural immunity is robust, complete, and durable. It cannot be improved by vaccination, or any other method. A person who has developed immunity after exposure to the virus is at minimal risk of becoming seriously ill again from Covid. Where apparent cases of that kind have been reported, a misinterpretation in the test procedure has been responsible.
8. Even with loosely defined cases, 11 studies involving 650,000 individuals showed a long-term recurrence rate of only 0.2 per cent. 'Someone who is naturally immune can walk up to someone who has Covid-19, get a big cough in the face, and they are not going to get the illness.'
9. Covid-19, no matter what the variant, is easily treatable at home with simple, available drugs. About 88 per cent of hospitalisation and death is avoidable with early treatment. 'The only way people end up in hospital and have a miserable time is when they receive no treatment.'
It's easy to treat the illness early on, when the symptoms are mild. It has three major components: Viral replication, inflammation, and thrombosis – blood clots. Once these develop, they lower oxygen levels in the lungs and are hard to reverse.
10. The current Covid vaccines – AstraZeneca, Johnson and Johnson, Pfizer, and Moderna – are obsolete. 'They do not cover the new variants. Patients are being hospitalised and getting sick, despite having the vaccines.' And because of the record levels of deaths and injuries reported after the jabs, they should be considered 'unsafe and unfit for human use.'
Reference: Dr.Peter McCullough: https://www.bitchute.com/video/v5AD3BBgKACl/
11. Lockdowns prevent people from standing up for their rights, while bills and policies can be passed by the government that are possibly violating the constitutional, human rights and others.
12. Mass lawsuits around the world are in progress to sue governments for reparations caused by lockdowns and vaccine induced deaths and injuries. Check out (in process) www.Kiwialliance.co.nz
For a justified lockdown, the government has to prove the validity of their claims that people are actually infected with Covid19 or the Delta variant and that the benefits outweigh the risks. The government should not use fear to make people compliant with their plans:
https://rumble.com/vlqyl9-the-anzac-stands-tuesday...

https://www.covidplanb.co.nz/our-posts/protocol-fo...
https://www.bitchute.com/video/UU7XxYGlXC0u/?fbcli...
https://thehighwire.com/watch/?category=get-factsi...


Quote: "Civil disobedience becomes a sacred duty when the state has become lawless or corrupt. And a citizen who barters with such a state shares in its corruption and lawlessness" Mahatma Gandhi

The petitioners believe that lockdowns do more harm than good , that businesses should stay open and everybody should go about their normal lives.