End the Hate Crimes in Kalispell.
38
people have signed this petition.
Add your name now!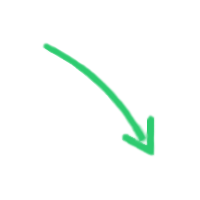 38

people

have signed.

Add your voice!
Maxine K.
signed just now
Adam B.
signed just now
Dear World, The Court of the 11th District in Kalispell MT has been violating the ADA, and not allowing rule 16, which is a clause that states that a person with a disability can come to court VIA electronic appearance. Kenneth Park the States Attorney is under review right now in the Office Of The Disciplinary Counsel of the Attorney General's Office in Helena Montana. He uses Intimidation and Bullying to try to pin Trumped up charges on people who wish to engage in the Medical Marijuana Treatment program, who suffer from paraplegia, and quadraplegia. The State, was bullied to let Federal Narcs come in and destroy the Sovereignty of the State by letting Federalism bully our State. Innocent people have been drag netted into a debacle of legal problems that are being Trumped up. They through me in jail through a series of illegal arrests, seizures of Medical Marijuana that was only due to the Police bullying. People are being housed in torturous ways and Medical Neglect has taken place. I was one. The Jail in Kalispell, wouldn't administer to my ADA specific needs. I had a bladder infection, they denied me Anti-Biotics and Clean Catheters till the point I was bleeding out of my Urethra, and I almost died of Autonomic Dysreflexia. They wouldn't give me TED hose for my paraplegia, and I was about to die of a Pulmonary Embolism. They also housed me in total Segregation and Isolation in NON ADA housing. This almost killed me, the day I got out, I went to the ER, bleeding out the Urethra, and I was in SHOCK. States policies for bullying and intimidation needs to end. We need to take an active stance now for a better community and society that will not tolerate this sort of thing. Please email my attorney. NAemisegger@mt.gov. We need to SHUT down Kenneth Park, and Kitty Curti's Circus of Discrimination. We need to tell Senator Max Baucus to REFORM Jail and corporate Prison policies to not Medically Neglect People with Disabilities. I have 3 wtinesses to the Fact. Thank you Ty Poulson Disabled Athlete, Father, Musician, Friend, Entertainer.