End the Destruction of Tropical Rainforests
31
people have signed this petition.
Add your name now!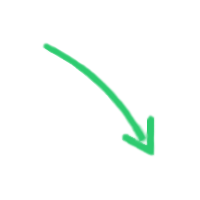 31

people

have signed.

Add your voice!
Maxine K.
signed just now
Adam B.
signed just now
Tropical rainforest deforestation has been occurring all throughout the world with no approximate beginning. Deforestation is the term utilized to describe the action of clearing out forests of their trees. Rainforests have been the object of this destruction for their vast amount of plants. However, rainforest deforestation has become unmanageable.
Currently, tropical rainforests cover less than 6% of the Earth's land surface. These territories have a greater possibility to decrease each year. Producing 40% of the Earth's oxygen, rainforests are important components to the world's total composition. More than half of all animal and plant species inhabit this land; in a hectare (2.5 acres), about 40 to 100 different animal species can be discovered. Along with a diverse population of species, rainforests internationally contribute multiple products including: chocolate, cinnamon, sugar, rubber and a variety of medication. The Amazon Rainforests are probably the most well-known rainforests throughout the world, but more are presenlty spread out through Brazil, Indonesia, Thailand, and the Democratic Republic of Congo.
Agricultural expansion, wood extraction, and infrastructure expansion directly cause deforestation. Although, many causes are not as immediate. Rainforest deforestation can indirectly cause poverty and problems with economic development. As deforestation continues, many consequences arise that effect the forests and surrounding areas. Consequences include: loss of species, carbon emissions, water cycle complications, and soil erosion. Since more than half of the water in a rainforest eco-system is held within plants and the population of plants is decreasing, rainforest will shortly face dryer climates. Along with a dryer atmosphere, climate change becomes a realistic problem also by the amount of carbon emissions released in the air and absorbed by the plants. The soil loses its nutrients as the trees are being cleared out. In result, the soil will not be able to harvest the crops planted by farmers for the global market.
By signing this petition, you agree to spread the awareness of rainforest deforestation and inform the public of the worldwide consequences. By gradually reaching out to the community, we can gain the attention of large corporations to make a change. Sustainable consumer options should be available for the public and their knowledge.
Eventually, everyone will understand this growing problem more extensively and finally stand together.