End Payday 2 Micro transactions
33
people have signed this petition.
Add your name now!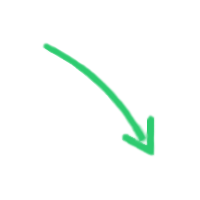 33

people

have signed.

Add your voice!
Maxine K.
signed just now
Adam B.
signed just now
NOTICE: Ignore the donation notice. you do not have to donate. The donation is for the website (not the petition), and is optional. If you filled out your info and submitted, you're good.
A couple weeks ago, Overkill celebrated Payday 2's 4th birthday with the road to crimefest, which would provide free content to its players to celebrate the milestone.
Ironically, the first day of Crime fest added micro transactions
Now lets talk about the game before the update
a loyal community for 2 years
hundreds of dollars spent on dlc by almost every player
countless hours played
good reviews and praise on all aspects of the game.
Now lets talk about after the update
No more loyal community
majority of players will boycott dlc and safes
absence of players
increasingly bad reviews (Steam: 92% to 77% in a matter of weeks)
What has overkill done.
After realizing that they needed money to make more content, they continued to make content, as well as free updates. Overkill has done enough for this game. content until 2017? If the sales are down on a game, don't make more content if you've already made enough! The decision to expand to 3 times the work force was your decision! Deciding to make content until 2017 was your decision! This your crime not ours! So don't look to the players to pay your bail.
The one request is to finish bringing back the old heist's. Then stop. Stop with the free updates. stop with the excessive content. We would much prefer a game with no micro transactions.
The Goal:
To get overkill to listen to the players, and remove its micro transactions completely.
*Bonus idea of mine: keep the skins, but use offshore money to buy safes. Then the player can sell the skins through a virtual black market (not steam market) to sell to other players for in game spending cash