END MURDEROUS LYRICS IN JAMAICA
109
people have signed this petition.
Add your name now!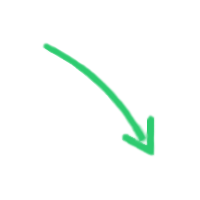 109

people

have signed.

Add your voice!
Maxine K.
signed just now
Adam B.
signed just now
"At present, Jamaica is ranked among the top three countries in the world with the highest murder rate annually. Violence is high in Jamaica, especially in poor urban neighbourhoods, where many forms of violence--interpersonal, domestic, gang, political, drug--are ever present in daily life." ~ Vision 2030. In a report from The Gleaner on January 10, 22 the Jamaica Constabulary Force (JCF) reported 37 murders in the first week of 2022 across the island representing a 32.1 % year on year increase. Jamaica, in 2018 had a rate of 43.85 murders per 100k (https://www.macrotrends.net/countries/JAM/jamaica/...) followed by Venezuela (36.69) and Mexico (29.07) as the top three countries with the highest murder rates in the similar country ranking.
A fundamental place in addressing this problem is putting an end to lyrics that justify and encourage murder of people who "diss" or "violate" and explicitly go into gruesome details about the time, place and choice of weapon involved in these murders. This is not entertainment!! This is not wholesome!! Lets ask for more from the creative minds behind our music industry. Lets give our children a better Jamaica than the one that exist.

The following are quotes from songs by popular dancehall artists:
Mavado - Warn Dem

"Kill dat inna Church when di pastor ah pray
Murder yuh likkle bredda pon di funeral day
Cut di newborn throat cause yuh know mi nuh-
Yuh body float like boat when di seed tek away"
Vybz Kartel - Broad Daylight

"Me murder people inna broad daylight
Six pants me walk with cah the AK light
A wha' do some bwoy weh win a play, play fight
We a hot head weh strap up like a airplane flight"
Vybz Kartel - Dem Bwoy Ah Baby

"It nuh tek mi nuttin fi murder dem dem bwoy deh ah baby
Bwoy dem ah pree mi nah guh wait til dem ready
Whole ah mi rifle dem grease up like ah pot full ah gravy
Nuh likkle .380 mi nah guh buss"
Alkaline - Wul De Claffy Dem

(expletive) mi momda should of just abort mi and done
now a bag of (expletive) a go down
mi nah have nothing a live fo
so a no nothink fi mi tek weh couple life with me under ground
demedecus mumes taleno sacdeo tucasmo deabalos ideoush
Big up every (expletive) bad pickney
And big up ever (expletive) man weh fire gun
Masicka - Eaton

Yuh cyah diss badman Genahsyde
Beg which (expletive) fren from bwoy yuh mussi idiot
Gun shot any (expletive) a just we that
Steal knock inna yuh (expletive) face the nozzle real hot
Yuh correct name a Eaton squeeze one yuh knee pap
Yuh big (expletive) mada know yuh born fi eat cat
Three slap the freak drop, bloody like a meat shop
Career done crash now a time fi heart beat stop
When man a beat strap dem have dem head underneath frock
Boom! bwoy kongo a wreak mi nuh broke mi wi broke a neck