End Mandates and Lockdowns
921
people have signed this petition.
Add your name now!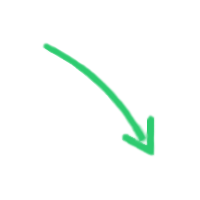 921

people

have signed.

Add your voice!
Maxine K.
signed just now
Adam B.
signed just now
Hon. Scott Morrison Prime Minister of Australia
Hon. Daniel Andrews Premier of Victoria
Hon. Dominic Perrottet Premier of NSW
Hon. Andrew Bar Premier of ACT
Hon. Annastacia Palaszczuk Premier of Queensland
Hon. Michael Gunn Premier of NT
Hon. Mark McGowan Premier of WA
Hon. Steven Marshall Premier of SA
Hon. Peter Gutwein Premier of Tasmania
Mandates and lockdowns have not prevented transmission. To presume they would for any corona virus had little merit at the onset. They have fragmented our society and cost hundreds of billions of dollars without stopping the spread of COVID-19.
Mandates and lockdowns exercise undue control; in the workplace, home, public spaces, health, education, travel; virtually every aspect of our lives. They deprive us of freedom of choice and equitable place in society. While we've been assured there will be no more blanket lockdowns they are still in place in the form of closed borders, facility lockdowns, and lockdowns and lockouts of the unvaccinated. Now unvaccinated are also being locked out of GP surgeries and banned from accompanying their children in emergency departments and hospitals.
Mandates have deprived and will continue to deprive many of hard earned livelihood, forced families and small businesses into debt and/or bankruptcy, promoted social discrimination and unrest, split families apart, increased anxiety and depression, loneliness and despair, and compromised the psychological, physical and emotional development of our children.
Arbitrary mandates eroding our right to volitional medical choice best befitting us and those for whom we are responsible are unconscionable. The only other field where an individual's right to medical choice can be stripped from them is mental health. Removal of choice amounts to an Involuntary Treatment Order and implies we do not have the mental capacity to make sound and rational decisions.
'Voluntary': 1. done, given, or acting of one's own free will. 2. working, done, or maintained without payment.

'Coercion': 1. the act of coercing; use of force or intimidation to obtain compliance. 2. force or the power to use force in gaining compliance, as by a government or police force.
'Coercing': 1. to compel by force, intimidation, or authority, especially without regard for individual desire or volition. 2. to bring about through the use of force or other forms of compulsion; exact: 3. to dominate or control, especially by exploiting fear, anxiety, etc.
Decisions made under mandates where payment for vaccination is food on the table and a roof over your head, being able to attend a hospital with your sick children or to attend a GP practice, and having freedom to move about in society equally do not constitute free will. They make a mockery of the official constitutional stance that vaccination is voluntary.

It is morally wrong for any government to exercise coercive control over any person or society and deprive them of the basic human right to provide for themself and their family through legal and gainful employment commensurate with qualifications and experience, and the right to move equitably and freely in all aspects of society, including health care, unless they comply with an unproved medical procedure they oppose.
At least 146 studies affirm natural immunity to be more robust and enduring than vaccine acquired immunity. Millions are spent on highly fallible testing for the virus yet there is no testing for immunity that could boost health care and education staffing considerably. The state governments refuse to consider proof of prior infection as evidence of natural immunity in favour of promoting its vaccination agenda and upholding its mandates.
Under the title "Vaccination after testing positive for COVID-19" the health.gov.au website states, "Vaccination can be deferred for up to 6 months as past infection reduces the chance of reinfection for at least this amount of time."
Despite acquiring natural immunity millions of people have been mandated into accepting a hastily developed and highly controversial drug they did not want, the efficacy and safety of which has proved to be far inferior to what was promised, with many devastating short term effects, serious long term effects becoming more evident and others yet to be determined. The significant number of hospitalisations and deaths among the vaccinated belies the pretext that vaccination is for our protection and the continual obfuscation and misrepresentation of COVID-19 statistics prove the COVID-19 vaccination drive has nothing to do with health.

Emeritus Professor Robert Llewellyn Clancy AM at the University of Newcastle's School of Biomedical Sciences and Pharmacy is a leading Australian clinical immunologist and a pioneer in the field of mucosal immunology (260 Publications). He is known for his research and development of therapies for Chronic Obstructive Pulmonary Disease (COPD). He explains how the inefficaciousness of vaccines and appearance of ever increasing mutations can be attributed to the self defeating and over zealous administration of the COVID-19 vaccines and boosters.
https://www.youtube.com/embed/FPPnyzvO7J4 Professor Clancy is not alone in his view. You say you follow the science but you only follow the science that promotes your agenda, causing obscene amounts of severe damage and death from vaccines.

Now you are vaccinating our children for whom the vaccines present far more devastating effects than COVD-19 when studies have shown COVID-19 presents virtually zero threat to healthy children.
To top it off you push masks now polluting our oceans that at least one study has demonstrated contain toxic plastics and heavy metals and which many studies have proved to have little or no effect on transmission. Simultaneously our childrens' psychological and social development is being severely hampered.

Chief Health Officer, Dr Kerry Chant has stated: "You're most infectious before you've got symptoms."

This means every person we interact with anywhere can potentially infect us with COVID-19 regardless of vaccination status and regardless of exhaustive testing. The current COVID-19 climate makes it abundantly clear mandates and lockdowns do not prevent transmission, nor do vaccines, and their purpose has been rendered obsolete.
The constitution decrees vaccination is voluntary. State mandates to vaccinate make a mockery of our constitution which is meant to protect our rights as individuals and as a nation. Governments enforcing vaccination mandates are contravening both the letter and spirit of a constitution they have sworn to uphold.
We the undersigned call for an immediate end to COVID-19 mandates and lockdowns in Australia now!
Please use a legal name for legitimacy. You can choose not to display it. An alias will most likely invalidate your signature. You can still comment even if you choose not to display your name and the author will display as 'anonymous'.