End Mandates and Lockdowns
241
people have signed this petition.
Add your name now!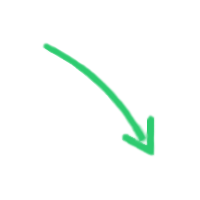 241

people

have signed.

Add your voice!
Maxine K.
signed just now
Adam B.
signed just now
[Many people are unable to attend marches and rallies. But even for those that can, signing here is just one more way to fight the battle to end mandates and lockdowns. The more that sign the louder and more undeniable the voice of solidarity.]
Hon. Scott Morrison Prime Minister of Australia
Hon. Daniel Andrews Premier of Victoria
Hon. Dominic Perrottet Premier of NSW
Hon. Andrew Bar Premier of ACT
Hon. Annastacia Palaszczuk Premier of Queensland
Hon. Michael Gunn Premier of NT
Hon. Mark McGowan Premier of WA
Hon. Steven marshall Premier of SA
Hon. Peter Gutwein Premier of Tasmania
Mandates and lockdowns have not prevented transmission. To presume they would for any corona virus had little merit at the onset. They have fragmented our society and cost hundreds of billions of dollars without stopping the spread of COVID-19.
Mandates and lockdowns exercise undue control; in the workplace, home, public spaces, health, education, travel; virtually every aspect of our lives. They deprive us of freedom of choice and equitable place in society. While we've been assured there will be no more blanket lockdowns they are still in place in the form of closed borders, facility lockdowns and lockdowns of the unvaccinated. The latter is purported to be for their protection and to avoid hospitalisation however the significant numbers of vaccinated now requiring hospital care belies that pretext.
Mandates have deprived and will continue to deprive many of hard earned livelihood, forced families and small businesses into debt and/or bankruptcy, promoted social discrimination and unrest, split families apart, increased anxiety and depression, loneliness and despair, and compromised the mental, physical and emotional development of our children.
Arbitrary mandates eroding our right to volitional medical choice best befitting us and those for whom we are responsible are unconscionable. The only other field where an individual's right to medical choice can be stripped from them is mental health. Removal of choice implies we do not have the mental capacity to make sound and rational decisions.
'Coercion': 1.the act of coercing; use of force or intimidation to obtain compliance. 2.force or the power to use force in gaining compliance, as by a government or police force.
'Coercing': 1. to compel by force, intimidation, or authority, especially without regard for individual desire or volition. 2. to bring about through the use of force or other forms of compulsion; exact: 3. to dominate or control, especially by exploiting fear, anxiety, etc.
It is morally wrong for any government to exercise coercive control over any person or society and deprive them of the basic human right to provide for themself and their family through legal and gainful employment commensurate with qualifications and experience, and the right to move equitably and freely in all aspects of society, including health care, unless they comply with a medical procedure they oppose.
The health care system is said to be buckling under the weight of staff shortages. Qualified nurses willing to work, many of whom are likely to have acquired natural immunity, affirmed by studies to be more robust and enduring than vaccine acquired immunity, are rejected. Millions are spent on testing for the virus yet there is no testing for immunity that could boost health care staffing considerably. The government refuses to acknowledge natural immunity in favour of promoting its vaccination agenda and upholding its mandates.
Chief Health Officer, Dr Kerry Chant has stated: "You're most infectious before you've got symptoms."
This means every person we interact with anywhere can potentially infect us with COVID-19 regardless of vaccination status. The current COVID-19 climate makes it abundantly clear mandates and lockdowns do not prevent transmission and their purpose has been rendered obsolete.
Under the title "Vaccination after testing positive for COVID-19" the health.gov.au website states, "Vaccination can be deferred for up to 6 months as past infection reduces the chance of reinfection for at least this amount of time." Studies have affirmed naturally acquired immunity to be more robust and enduring than vaccine acquired immunity yet millions of people have been mandated into accepting a hastily developed and highly controversial drug they did not want, the efficacy and safety of which has proven to be far inferior to what was promised, with the potential long term effects yet to be determined.

We the undersigned call for an immediate end to COVID-19 mandates and lockdowns now!