TO THE PRIME MINSTER DAVID CAMERON - END HALAL MEAT ONLY OPTION
191
signers.
Add your name now!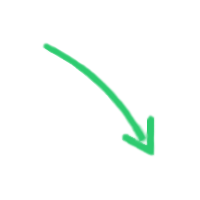 191

signers.

Almost there!

Add your voice!
Maxine K.
signed just now
Adam B.
signed just now
WE THE 97% POPULATION OF THE U.K. ARE APPALLED TO KNOW THAT HERE IN THE U.K. MOST OF THE SCHOOLS, COLLEGES, UNIVERSITIES, HOSPITALS, COUNCIL OFFICES, GOVERNMENT INISTITUTIONS, STADIUMS etc. ARE PROVIDING "HALAL MEAT ONLY" WITHOUT EVEN INFORMING THE PUBLIC.
THIS PRACTICE OF INHUMANE HALAL METHOD OF SLAUGHTER OF ANIMAL FOR FOOD IS AGAINST HUMAN RIGHTS, AGAINST RSPCA, AGAINST ANIMAL FARMING FORUM AND AGAINST THE ETHOS OF EQUALITY AND DIVERSITY OF THE U.K.
THIS UNACCEPTABLE METHOD IS ACTUALLY NOT AS PER THE WISHES OF THE 97% OF THE POPULATION OF THE U.K.
WE HUMBLY IMPLORE AND BEG THE PARLIAMENT AND P.M. DAVID CAMERON TO:
PASS A LAW WHICH WILL ALLOW NORMAL MEAT OPTION TOO IN ALL INSTITUTIONS.

ALL INSITUTIONS MUST INFORM THE PUBLIC THAT THE MEAT PROVISION IS
"HALAL", "NORMAL" AND/OR "KOSHER"- DISPLAY POSTERS TO INFORM.

PUBLIC MUST NOT BE FORCED TO EAT MEAT SLAUGHTERED IN A RITUAL METHOD ONLY. The welfare of animals should be protected too and be put above any religious considerations.
Please take immediate action to stop this injustice in the U.K.

Mr. Prime Minister please read the followings from the National Press to explain why we are concerned and hurt:
Halal meat is being served in schools, hospitals and pubs - even though vets say Islamic slaughter is cruel The Mail went undercover at an abattoir to find the truth

By

Danny Penman Last updated at 10:15 AM on 11th November 2010
LINK: http://www.dailymail.co.uk/news/article-1328616/Halal-meat-served-schools-hospitals-pubs-Vets-say-Islamic-slaughter-cruel.html#ixzz15txygdKg
http://www.guardian.co.uk/theguardian/2010/sep/20/halal-meat-the-truth?INTCMP=SRCH
http://www.guardian.co.uk/environment/2010/dec/19/muslims-jews-ritually-slaughtered-meat-labelling
Links