End Gun Massacres in the United States!
27
people have signed this petition.
Add your name now!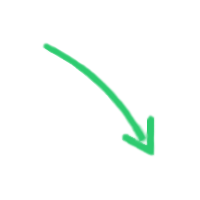 27

people

have signed.

Add your voice!
Maxine K.
signed just now
Adam B.
signed just now
To the members of the Human Rights Council of the United Nations,
And to the parliaments, congresses, and governing bodies of UN member nations with strict gun control laws, low incidences of gun violence, and a cooperative relationship with the United States of America, including Australia, Canada, Sweden, Norway, Finland, Denmark, the Netherlands, France, Germany, England, Japan, South Korea, and others:
We write to you as beleaguered residents of the United States and citizens of the global community to plead for your attention and intervention in the public safety crisis regarding firearms in our country. You are fully aware that the deadliest gun massacre in American history, occurring on June 11th of 2016 in Orlando, Florida and resulting in over 100 deaths or injuries to our LGBT community, is only one in a long string of similar events. Others of note include the Sandy Hook massacre, in which a gunman slaughtered over two dozen school children and teachers; the Umpqua Community College massacre, where a disgruntled college student killed his professor and several classmates; the Aurora movie theater shooting of 2012, which killed a dozen and injured at least 70 others; and the more distant Columbine massacre at the turn of the century.
After each of these events and the hundreds of others that we have not listed, the United States of America has failed to pass any legislation or put into effect any measures to improve the safety of its citizenry. Instead, groups like the National Rifle Association and the Republican National Committee have systematically blocked any attempt to improve national safety. Our politicians have openly admitted to being swayed by the NRA lobby to vote against gun reform, accepting their bribes or voting out of fear of losing in reelection campaigns. The NRA has successfully influenced the United States Congress to the point where public safety regarding guns is actively ignored. As a case in point, the United States' Center for Disease Control, a group who has successfully investigated and mitigated such public health crises as vehicle accident fatalities and smoking, is legally banned by Congress from doing similar research on gun violence. This political corruption empowers hate crimes and constitutes an impediment to the health and safety of the American public.
The NRA and RNC have furthermore blamed various scapegoats such as the attackers' mental health, religion, nationality, and motives. The hundreds of gun massacres that have occurred lately in the United States have been perpetrated by sane and insane, Christian and Muslim and Atheist, young and old, male and female, terrorist and vengeful renegade. The only commonalities among all the attacks are obvious: an unfettered access to lethal weapons and an American culture that promotes gun violence as an acceptable solution to problems.
Because gun massacres are demonstrably an epidemic and a growing threat to the basic human rights of the citizens of the United States, because this epidemic increasingly affects vulnerable and minority populations, and because the US government has repeatedly and systematically failed to address, mitigate, or resolve this crisis, we believe that the United States government is guilty of a human rights violation against its citizens and residents. It would be a further violation of the Universal Declaration of Human Rights if the United States does not pass sweeping, strict, and immediate reforms for the use and regulation of existing firearms and for their future manufacture.
The cries of US citizens have repeatedly fallen on the deaf ears of our government. We plead with the United Nations to use whatever means possible to hold the United States government accountable for its human rights violation; and to use any and all measures to pressure the US to resolve the violation, including and not limited to the removal of diplomats and ambassadors and economic sanctions against the US, until such time as it becomes a safe country and complies with the United Nations' Human Rights standards. The United States of America has become a dangerous country for people to live in and for citizens of other nations to visit because of its government's callous attitude toward gun violence. Please give this urgent matter your attention.
Sincerely,
The signers of this petition