End Gaza Siege
602
people have signed this petition.
Add your name now!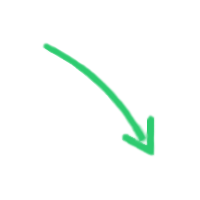 602

people

have signed.

Add your voice!
Maxine K.
signed just now
Adam B.
signed just now
Petition To\ The UNSecretary General, Permanent Members of the United Nations Security Council, the European Union and the Arab League
The illegal siege on Gaza Strip has continued for the seventh year. This is a serious violation of international law and of the fundamental human rights, and is considered a collective punishment against the civilians in Gaza Strip.
Gaza Strip is an occupied territory according to the international law, as Israel is maintaining control of Gaza's land crossings, airspace and territorial waters. The international law states that civilians living under occupation must have full freedom of movement to travel and trade. They have the right to work, health, education and an adequate standard of living.
The situation in Gaza Strip has reached emergency levels due to the blockade with more than 45% of unemployment and 50% of poverty level. 80% of the Palestinians in Gaza Strip are aid recipients and the food insecurity level has reached 57%. The catastrophic consequences affected Gaza's water, sanitation, power grid, educational, economic and health sectors.
We the undersigned request now more than ever that the international community must put pressure and take responsibility to hold the Israeli government accountable for its crimes and the collective punishment against 1.7 million Palestinians living in Gaza Strip.
We urge you to act immediately and support our campaign to make the year of 2014 the "Year of ending siege on Gaza Strip".
عريضة مقدمة إلى/ الأمين العام للأمم المتحدة، الأعضاء الدائمين في مجلس الأمن، الاتحاد الأوروبي وجامعة الدول العربية
للسنة السابعة يتواصل الحصار الإسرائيلي الغير قانوني على قطاع غزة، وهو ما يشكل انتهاكاً صارخاًللقوانين الدولية ولمبادئ حقوق الإنسان، مما يرتقي للعقوبة الجماعية بحق المدنيين الفلسطينيين في قطاع غزة.
يعتبر قطاع غزة تحت الاحتلال بحكم القانون حيث تسيطر إسرائيل على المعابر البرية والبحرية وعلى الأجواء، لقد كفلت القوانين الدولية للمدنيين تحت الاحتلال الحماية وحق التنقل (بكافة أشكالها للأفراد والبضائع) وحق التعليم والصحة وممارسة الحياة الطبيعية.
أدى الحصار لوصول الوضع الإنساني إلى مستويات طارئة في قطاع غزة، فنسبة البطالة تجاوزت 45% ويعيش 50% من الفلسطينيين في القطاع تحت خط الفقر. كما أصبح 80% من الشعب الفلسطيني معتمداً على المساعدات ويعاني 57% من انعدام الأمن الغذائي. كما أن التبعات الكارثية للحصار أثرت على المياه والصرف الصحي وشبكة الكهرباء وقطاعات التعليم والاقتصاد والصحة.
إننا نحن الموقعين على هذه العريضة نطالب المجتمع الدولي الآن وأكثر من أي وقت مضى أن يضع الحكومة الإسرائيلية تحت المسؤولية وممارسة الضغوط لوقف الجرائم والعقاب الجماعي المفروض على 1.7 مليون فلسطيني يعيشون في قطاع غزة.
ندعوكم للتدخل العاجل ودعم حملتنا في جعل العام 2014 عام إنهاء الحصار عن قطاع غزة