Keep Your Community Safe, End Cell Phone Use While Driving Today!
40
people have signed this petition.
Add your name now!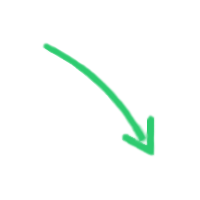 40

people

have signed.

Add your voice!
Maxine K.
signed just now
Adam B.
signed just now
Introduction: I am studying cell phone use and driving, because I want to find out how many people are affected by the harmful impacts of cell phone use and driving, in order to help my reader become more knowledgeable of how harmful this problem is and also to potentially influence my reader to help do their part to prevent this problem.
Within the past decade, technology has advanced at a fascinating pace. Over half of Americans own a smart phone. While these technological progressions have created a substantial amount of benefits for our society, within the classroom and throughout the healthcare system, just to name a few. There has been a massive increase of fatalities and injuries due to distracted driving. Distracted driving can refer to anything from having the radio too loud, to talking to passengers, but most often distracted driving occurs from the driver being too focused on their cell phone. In fact, according to USA Today article, "Cell phone use causes over 1 in 4 car accidents", In 2014 alone cell phones caused 26% of the nation's car accidents. These statistics were produced 4 years ago, and more recently phone companies have created applications such as "text to talk" in order to prevent these accidents from occurring, but in fact, research conducted from Texas A & M research institute has found that talking could potentially be more dangerous than texting while operating a vehicle, and that the use of these talk-to-text applications should not be a solution. A case that occurred right here in Corpus Christi, is a perfect example of this, Coca-Cola employee, Araceli Cabral, was on a business call using her hands-free cellphone, she was driving downtown and came up to an intersection, she was so involved in her conversation that she had no clue she was turning against the light. Araceli Cabral ended up hitting and injuring the victim of the case, causing spinal destruction, and requiring back surgery, and leaving her to continue life with a 25% disability. Just like most of Americans, Ms. Cabral thought that hands-free cell phone use while driving was safe.
The case of Araceli Cabral is unfortunately not the only local tragedy due to cell phone use while driving. On March 20th of 2016, three teenage girls were killed in a terrible car accident due to distracted driving right outside of Corpus Christi, two of them were sisters, and a mother lost both of her children. On September 3rd of 2013, Arely Mathews got the news that her 18-year-old son had died instantly after he rammed into an 18-wheeler truck while in the middle of sending out a tweet. In 2016 alone, there were 109,658 crashes in Texas related to distracted driving, and of those, there were 455 fatalities and 3,000 people suffered serious injuries. While in Nueces County, we do have restrictions that limit texting and driving, people are still legally allowed to use their phones if they are above the age 18, and not driving a bus. People still call, still use other social media, and are active on their phones. If we do not take action soon, you or your loved one may be the next victim of distracted driving. Sign this petition to make a difference, and keep your community safe. Make cell phone use while driving illegal.