End Bullying!
35
people have signed this petition.
Add your name now!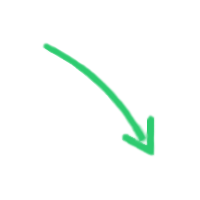 35

people

have signed.

Add your voice!
Maxine K.
signed just now
Adam B.
signed just now
Hello
I can speak for everyone when i say that bullying has become a terribly huge part of our day and age. This virus as taken over much of our world and has not only become more popular in recent times, but has become a time pass for most individuals. Bullying occurs in many ways and places, from the school playground to the workplaces of major institutions. If we do not punish bullies properly, we give them the chance to ruin not only their victims lives but also friends and families around them.
Bullying is always in the news, yet nothing is done about it. I have seen so many examples of ways we "combat" against bullying, however methods used are too lenient, which is why bullies are often not deterred and carry on.The news is flooded with teens who have committed suicide, run away from home and have inflicted self harm, but sadly nothing has really been done to prevent these reoccurring cases and it seems that this is an ever-growing "popular" trend that many people choose to engage in.
Bullying is such an important subject that many websites such as this one warn against it, but really is a short loosely worded sentence going to scare anyone or prevent them from ruining someones life?
Personally i believe bullies are criminals and should be treated as such. Whatever the age bullying has to stop, if we stop a someone bullying at a young age, this will help improve the lives of many individuals for the future. I fully understand that an individual at a certain age may not understand the importance of bullying, but it is up to us to teach them, not by telling them to draw posters and listen to an animal mascot, but by punishment. Individuals up to a certain age should be given one to one counselling where they can reflect their behaviours and learn to improve themselves. Individuals past the age 10 should be treated more harshly and be given community service orders, sent to boot camps and be given criminal records. If we give effective punishments like these, we WILL see a reduction of bullying related crimes and bullies.
Nearly everyone can relate to this so please get involved!