Resolution to End Abortion in Singapore
47
people have signed this petition.
Add your name now!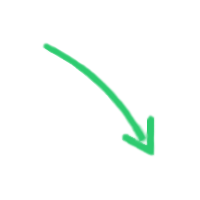 47

people

have signed.

Add your voice!
JJ Lim
signed recently
Eugene Tham
signed recently
Whereas the Law of God prohibits the killing of those who have committed no crime (Genesis 9:6; Exodus 20:13; 23:7; Deuteronomy 27:25);
And whereas the Law of God requires the civil government to punish those who murder the innocent (Jeremiah 22:3; Romans 13:4);
And whereas the Law of God considers an act of violence leading to the death of an unborn child to be punishable by death (Exodus 21:22–23);
And whereas God promises to judge even those who passively accept or allow the injustice of murder (Proverbs 24:11–12);
And whereas the Parliament of Singapore has legalised the on-demand murder of innocent children in the womb, for any reason whatsoever, up to the 24th week of gestation in the Termination of Pregnancy Act of 1974 (https://sso.agc.gov.sg/Act/TPA1974);
And whereas there have been 683,289 reported abortions performed in between the years 1966 and 2017, and more than 1 in 7, or over 6,000 children continue to be killed each year in our country before they are born (Source: http://www.johnstonsarchive.net/policy/abortion/ab-singapore.html);
Therefore, we, the underwritten signatories, respectfully but urgently call upon the Members of the Parliament of Singapore to:
1) Repeal the Termination of Pregnancy Act of 1974;

2) Publicly repent for the wrongs committed against unborn children condoned by an act of Parliament;
3) Publicly renounce the practice of elective abortion as a criminal act of murder;

4) Pass and implement legislation to safeguard against illegal abortions and to help mothers who are unable to care for their children.
5) Prohibit the sale and use of abortifacient drugs and contraceptive devices that prevent the implantation of embryos, as well as reproductive methods which result in the destruction of embryos.