Enable 5.1 and 7.1 sound for the Xbox Series X!!
26
people have signed this petition.
Add your name now!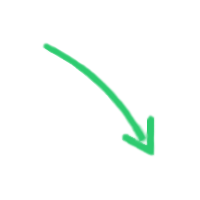 26

people

have signed.

Add your voice!
Maxine K.
signed just now
Adam B.
signed just now
Dear Microsoft Xbox Team.
At first I thought I was stupid or had bad equipment. Then I after doing about an hour of research, I realized that there is a real problem here and everyone owning an Xbox Series X is suffering from it. After all, this console was presented as the apex console.
This is the problem though: I have a Samsung Q80T television with HDMI 2.1 support - nice!
I have a 5.1 sound system by JVC that I connect via an optical cable - also nice.
Now all I wanted was to play games in 4K/120Hz and 5.1 sound. That's a reasonable demand considering I paid 1600 EUR for my gaming set-up a few weeks ago.
The Xbox doesn't have a Toslink optical connector, which was, in hindsight, a very stupid idea, but ok. I accepted it because my TV has an optical connector. However, I can now choose betwee compressed sound (DTS Digital Surround, Dolby Digital, Dolby Atmos) and get a one second delay, which is unacceptable. I can also chose uncompressed PCM which doesn't have delay, but it's only stereo. But I think I can expect 5.1 sound! WE CAN ALL EXPECT 5.1 or 7.1 SOUND FROM THE BEST OF ALL CONSOLES!
We, the players, fell like we're in the position to ask you to fix this. Here are some ideas how:
- Build an Xbox signal splitter that supports 4K/120Hz/HDMI 2.1 and offer it at a reasonable price (covering your costs for development/production/shipping)
- Get in touch with the television producers to find a solution concerning the pass-though of the sound signal through the television to enable delay-free 5.1 sound
- Change the Design of the Series X to bring back the optical connector and offer us a free replacement for the new model so we can finally enjoy 5.1 or 7.1 sound again
You shall no longer ignore us!
EDIT: After talking to Samsung, I found one way to get 5.1 sound AND 120Hz 4K visuals. This is my solution for getting Dolby Digital: The Series X is connected to the TV via HDMI 2.1. My receiver is connected to the TV (Samsung Q80T) via optical TOSLINK. I set the Xbox to Dolby Digital in the audio settings, then I set the TV audio setting to "Input 'auto'" and "Dolby Digital". Now here is the part that didn't work before: The audio receiver needs to be switched on FIRST, then the TV, then the SeriesX. Any other order doesn't work.

Unfortunately, eARC audio connections still appear to lag heavily. So let's keep the pressure up on Microsoft!