Opposition to Empellon Liquor License
49
people have signed this petition.
Add your name now!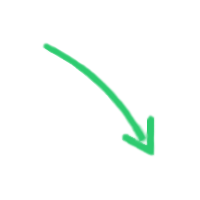 49

people

have signed.

Add your voice!
Maxine K.
signed just now
Adam B.
signed just now
We the undersigned are OPPOSED to granting a liquor license to Empellon @230 West 4th Street for the following reasons:
1) INEXPERIENCED OWNERS:
The owners of Empellon have never run an establishment of their own and now propose operating 2 restaurants. Although they claim they are not opening their new First Avenue space for a year, they are paying rent there now and CB3 approved a liquor license for this site on 11.16.10 with a 1 am closing time. The Windsor Sports Club, on the opposite corner of West Fourth and 10th Street, less than 100' from Empellon, also is owned by an industry newcomer, who has demonstrated an inability to contain the raucous noise from the Windsor patrons.
2)
OVER SATURATION OF LATE NIGHT VENUES IN A 250' RADIUS FROM EMPELLON:
The French have an expression which translates as "the more things change, the more they remain the same." Nothing could be further from the truth in our neighborhood, in which cleaners, clothing stores and other small businesses have been replaced by restaurants and clubs, despite a NY law prohibiting more than 3 liquor licenses in a 500' radius. Unfortunately, today there are more than double the licit number of late night establishments in half the proscribed area. The following 8 establishments, which offer plenty of different existing late night options, are all operating within 250' of Empellon (there are additional venues within the next 250' as well):
(2008) Wilfie and Nell, a BAR
(1993) Smalls, A JAZZ CLUB
(2005) Diablo Royal, ANOTHER MEXICAN TACQUERIA
(2006) BoBo, A RESTAURANT/LATE NIGHT PARTY VENUE
(2010) Windsor Sports Bar – SPORTS BAR AND DRINKING CLUB
(1969) The Riv, SPORTS BAR
(2010) Fedora, A DINING CLUB soon to open; however, Gabe Stulman, who is experienced running other restaurants, did demolition here without a permit and operates Jeffreys well past the proscribed midnight closing hour.
(2007) Veranda, a NIGHT CLUB. Originally denied a liquor license by CB2, these proprietors are now brazenly operating this Club without a Cabaret license but complete with big, burly bouncers out front, DJs and live music.
3) Hours:
Although Chow Bar had a license allowing alcohol to be served until 4am, as per New York Magazine online their actual operating hours were Monday to Thursday until 11 pm; Friday and Saturday to 2 am and Sundays until 10 pm. We tried to negoticiate closing times which will allow Empellon to be open more hours than Chow Bar operated. Our proposal was for 1 am Sunday to Thursday and 2 am Fridays and Saturdays. The Empellon owners refused this compromise. They want 2 am nightly, a request predicated on their ability to serve front-of-the-house restaurateurs, who are mostly comped anyhow. The wooing of a non-paying audience hardly is a convincing enough reason for inexperienced proprietors to keep late night hours, not to mention that there's another Mexican restaurant just across the street.
4) Business Partner:
Adam Elizar, owner of the now closed club/lounge Citrine, is a partner in Empellon. Having a backer so heavily involved in the club scene is most troubling and potentially signals a very different sensibility for this restaurant.
I
n the past decade, our neighborhood has become overrun with late night options. There is no reason to add yet another venue which will cheapen our quality of life, especially one with owners who already have demonstrated an inability to work with us to arrive at a compromise with which we both can live. Worse, their introduction letter to the neighbors made no mention of their intention to stay open later than Chow Bar had. All of the above makes it especially imperative that the 500' law be enforced! Please deny this license.
Links