Help Our Brother Emmet F. Bellville III, Let's keep our dignity A.E.K.D.B
48
people have signed this petition.
Add your name now!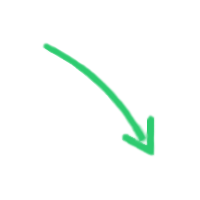 48

people

have signed.

Add your voice!
Maxine K.
signed just now
Adam B.
signed just now
SIGN THE PETITION
DGM Emmet F. Bellville III was fired yesterday (Sat, Jan 30, 2016) after conclave, with no warning from the SEC prior. Help uphold Emmet's honor, and show WGM Derek Marchman this will not be stood for. Sign our petition! A.E.K.D.B.
FROM THE COLORADO ADGM:
Hello all,
I first want to thank you all for your efforts with the awards process, and congratulations to you, and your brothers for winning. I am writing to you all as a beginning group of emails I will be sending out.
I was just notified by Emmet via telephone that after Conclave ended today, he received a call from the Worthy Grand Master (Derek Marchman) that he was relieved of his duties as DGM effective immediately, and they had already named a new DGM. Even though the Worthy Grand Master was present at the Conclave and saw Emmet during the weekend, he did not choose to address any concerns at that time, and instead called him afterward.
From my limited understanding (via phone call from Emmet tonight), the reasons they cited were that due to the disciplinary actions that have occurred at a few chapters within the Colorado district, nationals felt that a "change was needed", and that change was to eliminate Emmet.
I am still highly shocked at this news, and I am left quite confused, angry, and outraged. As someone who has tirelessly served his fraternal order to the utmost ability, as someone who has been recognized nationally as the best DGM of the year 3 years in a row, this act just does not make sense to me. It also seems to me that there was a lot of behind-the-scenes deception regarding this decision, and I cannot help but question if Emmet's social identities had any role in this decision.
I am not sure what do at this point, and I know Emmet is still processing this news--from my take, this is incredibly hard for him and shocking, and the way in which they made this change was outright dirty. It is important to me that this news be disseminated out through the Colorado chapters, as this is something I won't personally stand for, and I am seriously concerned for the continued success of our chapters as a result of this unjust decision.
I am sure Emmet will be reaching out to you all at some point, but I have his permission that you are allowed to share this news with whomever you know within the Fraternity. I also appreciate any ideas on how to move forward, but I will respect Emmet's wish on how he wants to mitigate this situation.
AEKDB,
Isaiah
Isaiah J. Thomas
Beta-Omega
Colorado College, Class of 2007