Emerald Vista Parking. Dublin Ca.
49
signers.
Add your name now!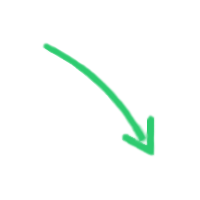 49

signers.

Almost there!

Add your voice!
Maxine K.
signed just now
Adam B.
signed just now
Emerald Vista residence of Dublin, We are facing a parking crisis here and we need to fix this. For the 5 years I lived here it's been fantastic. Now faced with tickets and tows because of the reduction of parking spaces.
When I drive down Mariposa I can see the remnants of tickets all over our side windows.
I was recently towed, have accured several parking tickets, and wish this upon no one else. When I walk and meet other neighbors, I hear similar stories.
Since February of 2019, we have been under changes that are now causing serious parking issues in the community, especially for over sized vehicles and homes with multiple cars. Our HOA has offered little support on resolutions, they would rather set new rules and regulations on monitoring our guest parking, and more restrictions to come.
Did you know we lost over 30 spots on the street?

Did you know we lost parking in our visitor spots?

Did you know we are being towed and ticketed for infractions and red street parking?
Do you know we can bring our issues to the city for change?
We got nothing to loose but at best we stay the same or more restrictions.
Cars running up and down the street searching and competing for parking spaces. I don't let my kids around Mariposa because of the frantic traffic.
Our community at Emerald Vista is of a friendly, caring, and peaceful place. But with these parking challenges, we are burdoned with unneeded stress and frustration.
A Solution.

I need your help to petition the City of Dublin and our city engineer to help get some street parking back. We want to be fire safe and our streets marked out properly, but there are areas that can be marked for more parking.

Sign-up and write a message to him stating how hard it is to park here at night.

A few minutes of your time can help us;
Get back more spaces on the street.

Reduce getting tickets.

Reduce having to look for parking.
Reduce the stress. Wondering if you'll get ticketed or towed today.
We all want to do the right thing, but we're bring forced to break parking laws.

Please help in signing this petition by March 12, 2019. I have meetings with Dublin so please tell your story. If you have sold a car like me or plan to move like a few neighbors please share your thoughts. They need to know and this is not right...

PLEASE SPREAD THE WORD!
Thank you and those who help with this petition I appreciate you.

With your help and input we can help change the parking situation and create a more friendly and safe environment for all.
We have nothing to loose so please send your stories.
The Dublin police is with us on a resolution. The city wants information from the community to determine our parking needs.
With your help I will do my best to help us who need to park on the streets.
3/3/19 Thank you all who have left responses. In the beginning I felt isolated but with your comments I feel like I'm doing right for us effected. Thank you all from my heart, to my neighbors who save me spots at night, parking your car in spots because you know I'm always on call and work late. I'm blessed to be surrounded by you all.
3/3/19 Thanks all who talk on the streets with me. For me and another so far we work off hrs on call. Emergency calls most of the time in our trucks. The parking renders us unable to work, and park lawfully now. I'm seeing we need more night time parking access.
3/4/19 Word spreading to North Mariposa. But they have a larger visitor parking area for the homes . Going to reach out to Eden Housing, the apartment management.
3/5/19 Busy day yesterday, got shot down by the City. But with the help of everyone and sign off of authority of our HOA we got a meeting set.
3/14/19 Meeting with the city went well with the hoa board as well.
In the beging of our meeting it seemed as if the city had no movement with curent parking due to our city's fire codes and safety matters period.
But as we progressed and Steve from our hoa explained to the city our community's garage first to limit street parking. And opening up the visitors parking from 8pm to 8am to residence, to help elivieate the street congestion. The city was open to Matrix's suggestion of opening parking up on one and possiblly two city streets. The details are being worked out. But if so , we will be looking at 7 spots possiblly in the north and south.
We are also trying to reach out to the apartments to get their assistance on. 1. Reminding their renters to use the complex parking first. Then have their guest use guest parking. The apartments were contemplating but needs to ok from Eden Housing the possible rental of parking spots for anyone in the community.
That is all for now. We do have a HOA meeting comming up on 3/27/19
Matthew Jung

Your Neighbor on South Mariposa
415 215 0533