Embrace Others Now
88
people have signed this petition.
Add your name now!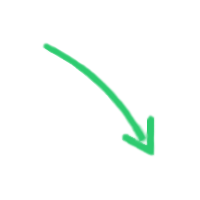 88

people

have signed.

Add your voice!
Maxine K.
signed just now
Adam B.
signed just now
February 14, 2017
Dear President Trump,
We are people of faith writing to ask that you trust the strength of the U.S. Constitution, as we do, and not issue an executive order on religious freedom.
The U.S Constitution, this country's most revered and respected organizing document, says in the First Amendment that "Congress shall make no law respecting an establishment of religion, or prohibiting the free exercise thereof; or abridging the freedom of speech, or of the press; or the right of the people peaceably to assemble, and to petition the government for a redress of grievances." We are a stronger nation for the fact that neither Congress nor any other governmental branch has established a religion, but we also understand that many citizens wonder whether government has or will prohibit the free exercise of our religions. We share that same concern.
Initial research into the impact of religious freedom laws reveals that legislative attempts to protect religious freedoms may actually undermine the practice of historic Judeo-Christian ethical values. One study, a survey of chaplains and pastoral counselors in Mississippi, Alabama, Florida, Georgia, Tennessee, North Carolina, and South Carolina, co-sponsored by the American Association of Pastoral Counselors Southeast Coordinating Committee, shows that a significant number of those surveyed believe that "restore religious freedom" laws have negatively impacted the practice of compassion and empathy in their states. We feel confident that it is not your intention through executive order to undermine the heart of Christian values. Nevertheless, the undersigned people of faith see the undermining of Christian values of love, compassion, and empathy (values shared by other religions) as a distinctly real possibility.
President Trump, this world has seen the horrors of so-called religious freedoms gone unchecked. Husbands were permitted to rape their wives on religious freedom grounds. White people were permitted to enslave Black people on religious freedom grounds. Christian Nazis were encouraged to exterminate Jehovah Witnesses, gay people, mentally ill people, people with intellectual developmental issues, and Jewish people all on religious freedom grounds. Babies and children have been denied life-saving medical care on religious freedom grounds. Girls have been kidnapped, raped, forcibly converted and sold into slavery on religious freedom grounds. No one is really safe from unchecked religious freedom.
The U. S. Constitution's 14th Amendment provides protection from the pandemonium of religious freedom through its equal protection clause. The amendment reads "No state shall make or enforce any law which shall abridge the privileges or immunities of citizens of the United States; nor shall any state deprive any person of life, liberty, or property, without due process of law; nor deny to any person within its jurisdiction the equal protection of the laws." The 14th Amendment helps our nation move beyond our segregationist past, and it is a living protection for all citizens against the government's intrusion into our religious freedom.
We believe the First and Fourteenth Amendments, in tandem, work well to protect Americans from the imposition of religion and religious oppression. An executive order to "restore religious freedom" is unnecessary and potentially harmful, running the risk of undermining the heart of Christian values. We ask that you refrain from issuing a religious freedom executive order.