Υπογραφές υπέρ της θέσπισης της Ελληνικής ΑΟΖ
17868
signers.
Add your name now!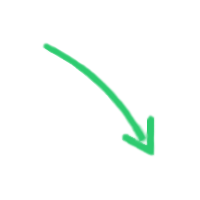 17868

signers.

Almost there!

Add your voice!
Maxine K.
signed just now
Adam B.
signed just now
Με αυτές τις υπογραφές του ελληνικού λαού, θέλουμε να δείξουμε σε όλους τους πολιτικούς φορείς και ειδικά στη Βουλή των Ελλήνων, όπου θα ψηφιστεί το νομοσχέδιο του Νόμου της ελληνικής ΑΟΖ, ότι ο καθένας μας ζητά την εφαρμογή του Δικαίου της Θάλασσας στην πατρίδα μας, για να αξιοποιήσουμε τους υδρογονάνθρακες που βρίσκονται στα ελληνικά κοιτάσματα, έτσι ώστε να βγούμε αποτελεσματικά και στρατηγικά από την οικονομική κρίση με τις ίδιες τις δυνάμεις μας και με την αξιοπρέπεια που μας χαρακτηρίζει.


By these signatures of the Greek people, we want to show to all political institutions and especially to the Hellenic Parliament, where the bill of the Law on the Greek EEZ will be voted, that each one of us requests the implementation of the Sea Law in our country, so that we can make value of our hydrocarbons which exist in the Greek deposits, in order to efficiently and strategically exit the economic crisis by our own forces and in the decency which characterizes us.
Avec ces signatures du peuple grec, nous voulons montrer à toutes les institutions politiques et particulièrement à l'Assemblée grecque qui doit voter le projet de loi sur la Loi de la ZEE grecque, que chacun de nous demande l'application du Droit de la Mer, à notre patrie pour exploiter les hydrocarbures qui se trouvent sur les sites grecs afin de sortir efficacement et stratégiquement de la crise économique avec nos propres forces et la dignité qui nous caractérise.
Con estas firmas de los ciudadanos griegos queremos mostrar a todas las instituciones políticas, especialmente en el Parlamento griego donde se votará el proyecto de la Ley de ZEE griega, que todo el mundo pide la aplicación del Derecho del Mar en nuestro país para aprovechar de los hidrocarburos que se encuentran en los depósitos griegos de manera que superemos efectivamente y estratégicamente de la crisis económica por nuestras fuerzas y la dignidad que nos caracteriza.
С этими подписями греческого народа мы хотим показать всем политическим учреждениями особенно греческомy парламентy, где будет проголосован законопроект o Законегреческoй ИЭЗ,o том что каждый из нас просит применения Mорского Правa на нашейродине, чтобы использовать углеводороды, асположенные в греческих месторожденияхдля того, чтобы выйти эффективно и стратегически из экономического кризиса с нашимисамыми силамии с достоинством, которое нас характеризует.
על ידי החתימות האלו של אנשי יוון, אנו רוצים להראות לכל המוסדות הפוליטיים ובייחוד לפרלמנט ההלני, שם תערך ההצבעה לגבי הEEZ (Exclusive Economic Zone)שכל אחד מאיתנו מבקש את הפעלת חוק הים במדינה שלנו על מנת שנוכל להפיק תועלת מהפחמימנים שלנו שקיימים בפיקדונות יווניים. על מנת לצאת באופן אסטרטגי ויעיל ,על ידי כוחותינו, מהמשבר הכלכלי ובהגינות אשר מאפיינת אותנו.

Mit diesen Unterschriften des griechischen Volkes, wollen wir allen politischen Akteuren in Griechenland und insbesondere dem griechischen Parlament, welches die Entscheidungsverantwortung über das Gesetz der griechischen "Ausschließlichen Wirtschaftszone" (AWZ) trägt, verdeutlichen, dass jeder Einzelne von uns die Erklärung zur Errichtung der AWZ gemäß des Seerechtsübereinkommens (SRÜ) in unserem Land einfordert. Durch diese können wir Nutzen aus den Kohlenwasserstoffvorkommen ziehen, die sich in griechischen Bodenablagerungen befinden, so dass wir in Zukunft in der Lage sein werden die derzeitige Wirtschaftskrise aus eigener Kraft und mit Anstand überwinden zu können.

Con queste firme del popolo greco, noi vogliamo mostrare a tutte leistituzioni politiche e specialmente al Parlamento greco che devevotare il disegno legge sulla Legge della Z.E.E.greca, e che ciascunodi noi chiede l'applicazione del Diritto del Mare nella nostra patriaper sfruttare gli idrocarburi che si trovano nei giacimenti greciaffinché usciamo efficacemente e strategicamente dalla crisi economicacon le nostre proprie forze e la dignità che ci caratterizza.
Οι αετοί δεν γονατίζουν!
Αετίσια βλέμματα

Sponsor
aozpetition@gmail.com
Links