End the demon CCP to save the world
36
people have signed this petition.
Add your name now!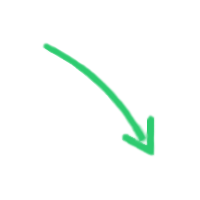 36

people

have signed.

Add your voice!
Maxine K.
signed just now
Adam B.
signed just now
This pandemic coronavirus is a wakeup call to people around the world. It could have been prevented if the Chinese Communist Party (CCP) did not lie. The demon CCP has plundered the ancient land of China, and now its terror has spread around the world, affecting everyone. It is time for us all to reject its evil work and put an end to the demon CCP's plan to dominate the world.
In 1949, the CCP seized power in China by promising Chinese people to build a "Heaven on Earth". Over 70 years, it is estimated that about 100 million Chinese people have died tragically in various campaigns and revolutions initiated by the CCP, more than the total number of abnormal deaths in Chinese history.
Karl Marx, the father of communism, wrote in a poem, "my soul, once true to God, is chosen for hell." Since taking over China, the CCP has caused hellish suffering for hundreds of millions of people, with its endless deceptions and brutality.
The truth is, the CCP does not represent Chinese people, it persecutes them.
However, in the last 30 years people from the west have contributed to the regime's censorship and surveillance technology, in effect, contributing to the CCP's control and persecution of Chinese people. At the same time, the CCP has also penetrated heavily into western countries.
For a long time, being deceived by its lies, people in the west are not aware that the danger is coming.
The fundamental cure for the pandemic is to uphold moral principles instead of drifting with the tide and colluding. Sign the petition to save the world from the tyranny and domination of the CCP. All the people need to work together to defeat this demon.
CCP LIES, PEOPLE DIE
From "controllable" to "inter-human transmission," it took months for the CCP and its propaganda machine to change its narrative and admit the seriousness of COVID-19 (CCP Virus) to the world.
On 1st December 2019, the first confirmed coronavirus patient fell ill and infecting 14 healthcare workers. By 3rd January 2020, Wuhan officials had already reported 44 cases. 14th January, the World Health Organization (WHO) quoted CCP officials, saying no evidence had been found for human-to-human transmission. On 18 February, local Communist Party leaders held a mandatory feast with 40,000 families despite rumors of lockdown.
31 Dec 2019, whistle-blower Doctor Li Wenliang warned about the coronavirus in a WeChat group, he was then summoned by the Wuhan Health Commission and reprimanded. He was infected with the coronavirus on 7 Jan and died on 6 Feb 2020.

On 23rd January , Wuhan entered lockdown, with all modes of public transportation cut off. However, international fights are still allowed to operate. Five millions of residents leave Wuhan before the lockdown.
Today, The CCP's initial cover-up has led to a global pandemic.
CCP DISCARDS SINO-BRITISH JOINT DECLARATION ON HONG KONG
On 13 Feb 2019, the Hong Kong government announced amendments to the "Fugitive Offenders Ordinance". This controversial extradition bill sparked various protests. Within six months, over 2 million Hong Kong residents attended demonstrations, during which Hong Kong police used pepper spray, smoke bombs, bag bullets, rubber bullets to repel demonstrators, causing many to be injured.
The demonstrators have now become a broader movement demanding democratic reform and an investigation into alleged police brutality. Many have been arrested and "disappeared".
On 3 June 2020, the CCP imposed a National Security Law on Hong Kong. Article 38 said foreign nationals outside of Hong Kong face prosecution under the law. The National Security Law demolishes the CCP's promise to allow Hong Kong 50 years of a separate system, in the Sino-British Joint Declaration of 1997.
On 22 Jun 2020, 17 year-old Sonia Wu, a student at the Chinese University of Hong Kong, confirmed in public that arrested students were brutally tortured and gang raped by the riot police. After the sexual violence, she attempted suicide three times and was diagnosed with post-traumatic stress syndrome.

CCP IMPERIALISM & GLOBAL CENSORSHIP
Under the guise of assisting 68 countries to build transportation infrastructure ("Belt and Road Initiative"), the CCP plans to put all of them in debt, while taking their resources, such as rare earth metals, minerals, etc., as collateral. Through imposing "imperialism with Chinese characteristics," it is desirous of regional and global leadership.
Politicians, mainstream media, and sports industry … we have been watching them bow down, again and again, to self-censor their narrative in favor of Beijing.
Furthermore, the CCP has been stealing intellectual property for over 20 years to advance its military and economic strength. The Thousand Talents Program lures and encourages overseas scholars to engage in economic espionage and theft of intellectual property. One scholar, for example, was found to have downloaded 300,000 documents from a lab before returning to China. And this is just the tip of the iceberg.
On May 27, 2020, Canadian court ruled that Huawei's chief financial officer Meng Wanzhou was guilty of double crimes. In December 2018, Canadian authorities arrested Meng at the request of the United States. Meng was accused of misleading HSBC and concealing Huawei's business dealings in Iran.
PERSECUTION OF FALUN GONG FOR MORE THAN 2 DECADES
Falun Gong, also known as Falun Dafa, is a peaceful spiritual practice based on the principles of "Truthfulness, Compassion, and Forbearance."
Falun Gong was introduced in Changchun in 1992. Due to its effectiveness in healing mind and body, by 1999 about 100 million people had joined the meditation practice in China.
Fearing its popularity, the CCP deemed it a threat, and former Chairman Jiang Zemin single-handedly launched a campaign to eradicate Falun Gong in July 1999. Millions of practitioners fell victim to kidnapping, torture, murder, and even live organ harvesting. The persecution is still ongoing today.
7 May 2004, Falun Gong practitioner Gao Rongrong was summoned to an office by two labor camp officials who then tortured her with electric batons for seven hours straight. The torture seared the skin off her face, head, and neck, and she sustained severe, disfiguring burns. The 36 years old was tortured to death on 16 Jun 2005. Gao's case is only the tip of the iceberg.
FORCED ORGAN HARVESTING -- AN UNPRECEDENTED EVIL
In 2019, the China Tribunal in London concluded that mass forced organ harvesting from prisoners of conscience in China for years, constitutes a crime against humanity under international law. The CCP is guilty of a continuing, state- run programme of forced organ harvesting from innocent prisoners of conscience.
The Tribunal was chaired by Sir Geoffrey Nice QC, who formerly served as lead prosecutor of Slobodan Milosevic at the International Criminal Tribunal for the Former Yugoslavia — the ICTY.
The Final Judgment points out, "any person or organisation that interacts in any substantial way with the PRC – the People's Republic of China – including doctors and medical institutions; industry and businesses; educational establishments; arts establishments; should recognise that, to the extent revealed in this document, they are interacting with a criminal state."
On 6 July 2017, the Irish "Foreign Affairs, Trade and Defense Joint Commission" held a hearing, and Dr. Enver Tohti provided testimony as a member of the organ transplant expert panel. In 1995 in China, he was ordered to extract a liver and two kidneys from a living condemned prisoner.
ANTI-RELIGION AND SUPPRESSION OF BELIEVERS
Throughout the CCP's rule it has destroyed and controlled countless monasteries and temples, and arrested believers of all religions—Christians, Catholics, Muslims, Buddhists, and others. Eventually the CCP wants all people to worship itself as the one and only idol.
A UN human rights report revealed that at least 1 million ethnic Uyghurs are held in Xinjiang concentration camps, "political camps for indoctrination" (for "re-education" and "brainwashing"). This includes Kazakhs, Kyrgyz and other ethnic Turkic Muslims. Christians are also very badly treated.
The online magazine Bitter Winter revealed that the CCP has instructed that the churches in China must raise the national flag (CCP flag), sing the national anthem (CCP anthem), and praise Chairman Xi Jinping's "wise handling" of the pandemic, before reopening to the public.
On 11 Mar 2019, a Kazakh girl escaped from Xinjiang to appeal for the public to save her family. She said her father Akerke Bekesh, grandfather Manapkhan, brother Erbolat and Ezhenbay were all detained in the concentration camp.
ONE-CHILD POLICY KILLED 400 MILLION
From 1979 to 2015, the CCP imposed the 'One Child Policy' on families in China. Four hundred million births were "prevented". In other words, killed before they were born. Couples faced punishment and fines if they gave birth to more than one child. Numerous women were forced to abort, and countless babies were killed before – and in some cases even right after – they were born. This killing has left millions of Chinese families with life-long mental and physical trauma.
From 2016, each family is allowed to have two children. But they still face punishment and fines when having the third child. The 'One Child policy' slogans spread all over the country were shockingly hideous:
o If one person has more than one child, the whole village will be sterilized. (Yunnan)
o Prefer to have blood flowing to form a river than have one more child. (Jiangsu)
o Better to have ten graves than one more birth (Anhui)
o Whoever does not implement One Child policy, will destroy his family (Hunan)
TIANANMEN SQUARE MASSACRE
Many of us look back on the 80's with nostalgia.
In June 1989, Chinese university students were hoping that the Communist Party was showing signs of becoming more open and less corrupt, so they went to Tiananmen Square peacefully, to hold democracy banners, with hope in their hearts. In return they were welcomed with troops, tanks, and guns, which crushed young lives and stained the square with blood.
Alan Donald, Britain's ambassador to China at the time, was informed by a source within the CCP regime, that at least 10,000 people were killed during the Tiananmen Square massacre. However, the CCP claimed that "there were no students or residents killed in the action".
Sadly, the CCP's violence also crushed their youthful hopes. It is now clear that with the recent "opening up" of China, the CCP has had one overriding condition: open the economy, not the mind.
BRUTAL LAND AND CULTURAL REVOLUTION
Chairman Mao Zedong's Red Guards were indoctrinated with a mission to "destroy the old world" and "establish a new world."
Between 1950 and 1953, the violent land revolution killed 2 million landowners and caused up to 4 million unnatural deaths.
Between 1966 and 1976, Mao initiated the Cultural Revolution. His followers executed, tortured, and publicly shamed the "enemies of communism": their neighbours, once beloved teachers, and even parents.
This 10-year movement devastated hundreds of millions of people, with millions of lives lost. But the damage wasn't limited to only the killing of physical lives: by violent betrayal of traditional Chinese moral standards, it tore out the soul of the nation and destroyed its splendid 5,000-year-old culture.
Throughout the decades, a large percentage of Chinese people were fooled or forced into joining the CCP and its affiliated organizations. In the Quitting Chinese Communist Party Movement started in 2004, Chinese people are waking up from the lies. They are making statements to quit the communist party.
So far more than 366 millions Chinese people have quit the party and its affiliated organizations.
And now it is time for all of us to make our voice heard:
End the demon Chinese Communist Party for a better world.
Bibliography:
Nine Commenntaries on the Chinese Commuinst Party, accessed 5 November 2020: www.ninecommentaries.com
Global End The Evil CCP Petition, accessed 5 November 2020: www.endccp.com
Global Service Centre for Quitting The Chinese Communist Party, accessed 5 November 2020: global.tuidang.org
How the Specter of Communism Is Ruling Our World, accessed 5 November 2020: https://www.theepochtimes.com/c-how-the-specter-of-communism-is-ruling-our-world