Election Integrity for Hawaii
808
signers.
Add your name now!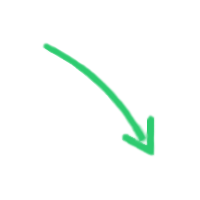 808

signers.

Almost there!

Add your voice!
Maxine K.
signed just now
Adam B.
signed just now
We the undersigned Hawaii representatives from various political parties, candidates running for public office and concerned citizens request after a Hawaii election takes place a random full hand count audit of our paper ballots be performed in one district in each of the five counties in Hawaii. The audits are to be observed by official observers from all political parties and representatives from the respective county elections division.
We are requesting this additional audit because of the multiple reports and congressional testimony about the vulnerabilities in electronic vote counting machines and because the internal audits prescribed by the Hawaii Office of Elections for our Hawaii elections do not confirm the results of our paper ballot votes.
We submit the following initial evidence to back up this request:
*Hawaii Office of Elections Counting Center Manual. (https://elections.hawaii.gov/wp-content/uploads/Book-2022-Counting-Center-Procedures.pdf)
1)The prescribed Office of Elections Audit of the vote counting machine results is done with only the first batch of ballots scanned through a vote counting machine. This is not random and therefore does not confirm the machine vote results and ballot results match at the end of counting. Manipulation of machine tabulation results through hacking is still possible anytime after the first batch of ballots is scanned.
2) The prescribed Office of Elections Post Election Audit is done with only the ballot images that are on the Vote Counting Machines and not the actual Paper Ballots. It has been proven that vote counting machine data bases and images can be altered. The Mesa County Colorado Voting Machine Report shows vote machine data base manipulation. (http://magaraccoon.com/docs/MesaCountyReport3.pdf). Therefore the Post Election Audit does not confirm the true paper ballot vote count.
*Cybersecurity and Infrastructure Security Agency Report confirms vulnerabilities exist in election vote counting machines. (https://www.cisa.gov/uscert/ics/advisories/icsa-22-154-01)
*Congressional Letter to Voting Counting Machine Ownership Group documenting voting machine vulnerabilities. (https://www.warren.senate.gov/imo/media/doc/H.I.G.%20McCarthy,%20&%20Staple%20Street%20letters.pdf)
*Video Showing Congressional Testimony documenting vote counting machines have vulnerabilities. (https://trendingpolitics.com/viral-video-democrats-slam-voting-machines-and-undermine-confidence-in-americas-elections-knab/)