Justice For Gillian And Punishment For Eugene Edmund Lockney
16
people have signed this petition.
Add your name now!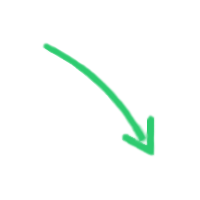 16

people

have signed.

Add your voice!
Maxine K.
signed just now
Adam B.
signed just now
Please take a moment to sign an important petition to ensure that Eugene Edmund Lockney receives the maximum sentence for shooting and killing his wife, Gillian Rosanne Lockney, by shooting her in the chest while his 13 year old daughter was present in the room. He has been charged with involuntary manslaughter, and could be free in one year. He has walked out of jail, on an unsecured Personal recognizance bond. Basically, he shot and killed her in Virginia beach Virginia, and is still free in his home, instead of behind bars. He also still has custody of his daughter, Kia Lockney, who witnessed this event, and is currently trapped in the house with him where that awful incidnet she witnessed took place. He has a history of gun brandishing, assault and battery, and the neighbors on the street he lives on, Royal Haven Crest, are too afraid to come forward and speak against him as they feel he is dangerous and a threat. Please stand up and see that this disturbed man gets the punishment he deserves, and that his daughter gets the protection and safety she is currently not receiving by being allowed to stay in that house with him. The Virginia Beach Court system I believe has failed terribly, and people need to speak out, whether you know him in anyway or not, please look at the news story below, and see for yourself if you feel this was an accident and that justice is being properly carried out. It is obvious to me, it is not. So I must create this petition so that maybe people will start speaking up and voting that his true character is that of a cold blooded killer who is getting "slapped on the wrist" by the court system. It is a very sad story. Please sign and assist in making sure that he does not just walk, scott free, and repeat the same crime on another innocent unsuspecting victim. Please search his name and watch the news stories, as I cannot post links without their permission. I ask that you read ALL of the News Stories that come up, as one in particular is very scary and has much more information so you can see the true character of this man and how the justice system is failing by letting him walk time and time again. If you think he is guilty of murder, or if you think that justice is not being served properly, please sign the petition. Thank you so much for your support. It means the world to me. Copy and paste Eugene Edmund Lockney into any search engine and please read all stories. It may take a few minutes of your time, but you will be helping in serving the proper punishment for the crime, and also giving the victim Gillian, the justice that she deserves. Also, let's make sure this man gets the proper consequences carried out for his insanely corrupt action, so to ensure that he not out on the street in one year or even three, praying on his next unsuspecting victim.
Sponsor
Arienne Nadeau
Links
The best story is on wavytv.10. Also, you may find this on Facebook and add your comments, signatures, and incluse a post as to why you think this story is not copasthetic or fair.