Edit or Withdraw The Miracle of Forgiveness
23
people have signed this petition.
Add your name now!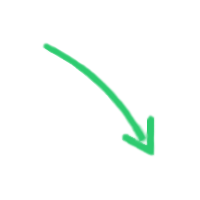 23

people

have signed.

Add your voice!
Maxine K.
signed just now
Adam B.
signed just now

The Miracle of Forgiveness was first published in 1969, four years before Spencer W. Kimball was sustained as prophet and President of The Church of Jesus Christ of Latter-day Saints. In an otherwise excellent book, Elder Kimball teaches ideas about same-sex attraction that are common to his generation. In the chapter, "Crime Against Nature," Elder Kimball teaches that:

1.  Masturbation causes homosexuality:

"While we should not regard [masturbation] as the heinous sin which some other sexual practices are, it is of itself bad enough to require sincere repentance. What is more, it too often leads to grievous sin, even to that sin against nature, homosexuality. For, done in private, it evolves often into mutual masturbation--practiced with another person of the same sex--and thence into total homosexuality."
2.  Same-sex attractions are the struggler's fault.
If masturbation causes homosexual attractions, we can squarely place the blame on those who struggle. After all, Elder Kimball writes, "Our ills are usually of our own begetting."
3.  Homosexual acts should still be punished by death:
"All such deviations from normal, proper heterosexual relationships are not merely unnatural but wrong in the sight of God. Like adultery, incest, and bestiality they carried the death penalty under the Mosaic law.

***

The law is less severe now, and so regrettably is the community's attitude to these grave sins--another evidence of the deterioration of society..."



Are Elder Kimball's Teachings Viewed as
Authoritative by the Church?



Yes. The Miracle of Forgiveness was written by an apostle who later became President of the Church. The book is a standard text on repentance given to young men and women preparing to serve missions. In 2004, Church-owned Deseret Book celebrated the work with a 35th anniversary printing.




What Are the Ramifications?



For a frame of reference, imagine having suffered childhood sexual abuse. Next, imagine being told the abuse was your fault. Finally, imagine that the source of the accusation was a leader of the Church you trusted and in whom you placed much of your confidence. How would that affect you?

As is pertains to same-sex attraction, The Miracle of Forgiveness is a source of great shame to those who struggle. Taught that they themselves are to blame, they wrestle with feelings of guilt, shame, worthlessness, and despair. These feelings in turn give rise to depression and self-loathing. Shame and its companions are never helpful to those who wish to improve and progress.

We hear too frequently of parents and family members who abuse and reject those who struggle with same-sex attraction--saying that death would have been preferable to the declaration that one is gay. These family members find vindication for their position in the words of Spencer W. Kimball, who opines that the removal of the death penalty for same-sex acts is "another evidence of the deterioration of society."

In the Church, we marvel at the Savior's compassion toward the (heterosexual) woman taken in adultery. Contrast that with an apostle-turned-president's longing for the return of the day when homosexual acts were punished by death. Is there a double standard? Can we truly say we reject violence toward those with same-sex attraction when we continue to publish such beliefs?




Can The Miracle of Forgiveness Be
Corrected or Withdrawn by the Church?



Yes. The Church of Jesus Christ of Latter-day Saints owns (through Deseret Book) the copyright to this work. The Church has the power to correct it or to withdraw it from publication.

Not only is the Church able to edit or withdraw The Miracle of Forgiveness, there is precedent for doing so. In 1958, Bruce R. McConkie published the first edition of Mormon Doctrine. The book was originally removed from publication at the instruction of the First Presidency and Quorum of the Twelve, whereupon corrections were made in subsequent editions.




What Would it Mean for the Church to Continue to Publish
The Miracle of Forgiveness in Its Present Form?



It would serve as a powerful example of the Church choosing tradition over truth--inertia over initiative. After considering President Kimball's teachings on truth and honesty, we can almost hear him ask: "Is it honest for the Church to continue to print and sell a book that teaches untruth?"




Call for Action



For the reasons articulated above, we call on the current leadership of The Church of Jesus Christ of Latter-day Saints to immediately withdraw The Miracle of Forgiveness from publication until it is edited to reflect current attitudes and teachings of the Church. Doing so can help end misplaced shame and guilt that fuel depression and suicide. Such should never be an option for our brothers and sister who struggle.
Links