ECUADOR - ANTI MANDATORY VACCINE & VACCINE DISCRIMINATION
1304
people have signed this petition.
Add your name now!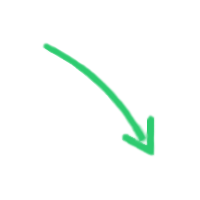 1304

people

have signed.

Add your voice!
Maxine K.
signed just now
Adam B.
signed just now
PETITION AGAINST MANDATORY VACCINATION IN ECUADOR - THIS PETITION IS ALSO AGAINST ANY KIND OF DISCRIMINATION AGAINST SOVEREIGN CITIZENS & RESIDENTS WHO EXERCISE THEIR RIGHT NOT TO BE VACCINATED.
Stop Mandatory Vax (and Vax-Discrimination) in Ecuador ... Detener la Vacunación Obligatoria (y la Discriminación por Vacunación) en Ecuador. Join our Telegram Group (Spanish & English). Únase a nuestro grupo de Telegram (español e inglés).
PETICIÓN CONTRA LA VACUNACIÓN OBLIGATORIA EN ECUADOR - ESTA PETICIÓN TAMBIÉN ESTÁ EN CONTRA DE CUALQUIER TIPO DE DISCRIMINACIÓN CONTRA LOS CIUDADANOS Y RESIDENTES SOBERANOS QUE EJERCEN SU DERECHO A NO SER VACUNADOS.

Telegram Invite/Invitacion Link/Enlace: https://t.me/joinchat/DPzigm6x4hBlZjgx
Desplácese hacia abajo para ver la versión en español.

This petition has been created as an URGENT response to an almost unimaginable attempt (and bureaucratic overreach) ... by various parts/levels of Ecuador's government ... to effectively make the Covid-19 "vaccination" ... MANDATORY for all. Such a measure is UNACCEPTABLE on every level ... and the multitude of reasons for this are clearly bullet-pointed below.

Even those who CHOOSE to get vaccinated (for whatever reason) ... should ALSO be AGAINST the horrific precedent some governments (worldwide) are attempting to set here ... that a citizen or resident MUST ACCEPT STATE-MANDATED INJECTIONS ... whenever the State decrees them to be necessary.

This proposed direction by Ecuador's government and its related subordinates ... is ILLEGAL, IMMORAL, and fundamentally CRIMINAL. The Constitution of Ecuador itself EXPRESSLY PROHIBITS these actions.

The proposed governmental measures are:

1. anti-Constitutional ... at many levels (not least of which is the creation of an "APARTHEID" (the state of being apart) system of lower-class citizens ... who will not be able to "legally" function, shop, travel, and live normally within Ecuador),

2. anti human-rights ... the right to medical autonomy and freedom of choice to accept or reject medical treatment ... is one of the oldest recognized human rights,

3. anti bodily-sovereignty (a person MUST retain the right to PERSONAL
SOVEREIGNTY over the choice regarding what goes into their own body) ... anything else renders that individual a slave, effectively without rights, essentially "property," in this case, of the State,

4. anti "informed consent" ... because the government is basing its actions on either corruption, incorrect information, or both. It is also bringing all organs of state power to bear ... in order to remove that fundamental freedom of choice ... for otherwise ENTIRELY HEALTHY people,

5. contrary to the underpinning theme of the of the Hippocratic Oath ... "FIRST, DO NO HARM." It has already been documented there are now hundreds of thousands of seriously adverse reactions worldwide ... to the Covid vaccine/s ... in people who were otherwise FINE prior to receiving the vaccine. Deaths as a result of adverse vaccine reaction are now documented as being in the thousands,

6. contrary to the notion of liability and responsibility ... neither the government which wishes to mandate the vaccination/s, nor the the manufacturer of those vaccines ... is prepared to take ANY responsibility for (or liability for) any adverse medical events which take place as a result of vaccination. Under these circumstances, a citizen can NEVER be obliged to be injected with what is, essentially, an experimental gene-therapy ... never tested or used before on human beings ... and certainly not for any length of time,

7. contrary to the UNESCO 2005 Universal Declaration on Bioethics and Human Rights ... adapted to Ecuadorian legislation in the Constitution, article 425,

8. a violation of the genetic heritage of Ecuadorians, under Articles 14 & 15, of Ecuador's Constitution,

9. contrary to the Declaration of Helsinki, widely regarded as the cornerstone document on human research ethics, and which draws its authority from the degree to which it has been codified in, or influenced, national or regional legislation and regulations worldwide,

10. contrary to aspects and core tenets of the Geneva Convention,

11. contrary to provisions and core tenets of the Nuremberg Code,

12. contrary to the 1966 International Covenant on Civil and Political Rights ... for which Ecuador is a signatory,

13. contrary to the 1966 International Covenant on Economic, Social and Cultural Rights ... for which Ecuador is a signatory,

14. and finally, contrary to the Council of Europe resolution adopted on 27th January 2021 (articles 7.2.1 & 7.3.2) ... which PROHIBITS states from making Coronavirus vaccination compulsory ... or discriminating in any way against anyone who is not vaccinated.
Accordingly, it is ABUNDANTLY CLEAR ... that the Covid-19 vaccine/s should be OPTIONAL ... and NEVER COMPULSORY.
We make it clear that we do not question the right and self-determination ... of people who have VOLUNTARILY been vaccinated, or wish to be vaccinated.
Our OBJECTION, PROTEST AND DECLARATION is due to the Ecuadorian government attempting to VIOLATE the rights of men, women and children who do NOT wish to be vaccinated ... and we remind said "authorities" that citizens can REFUSE proposed measures on ALL the above-mentioned grounds, and are legally empowered to RESIST said measures as illegal, unconstitutional, dictatorial and fascist ... under the protection of article 98 of Ecuador's Constitution.
All citizens without distinction ... of political ideology, socio-economic or cultural condition ... ARE EQUAL BEFORE THE LAW as Art. 11 No. 2 mandates ... accordingly, we demand respect from the authorities for our sovereign right to refuse the vaccine ... and also, to not be discriminated against for making that choice.
If you have read this petition, and are in agreement with it, please stand with us, the citizens and residents of this beautiful country of Ecuador ... and SIGN and CIRCULATE this petition widely. Thank-you in advance for your help and support!
Sincerely yours,
ECUADOR - WORKING GROUP AGAINST COVID VACCINATION DISCRIMINATION


PETICIÓN CONTRA LA VACUNACIÓN OBLIGATORIA EN ECUADOR - ESTA PETICIÓN TAMBIÉN ESTÁ EN CONTRA DE CUALQUIER TIPO DE DISCRIMINACIÓN CONTRA LOS CIUDADANOS Y RESIDENTES SOBERANOS QUE EJERCEN SU DERECHO A NO SER VACUNADOS.
Esta petición ha sido creada como una respuesta URGENTE a un intento casi inimaginable (y una extralimitación burocrática)... por parte de varias partes/niveles del gobierno de Ecuador... para hacer efectivamente la "vacunación" de Covid-19... OBLIGATORIA para todos. Tal medida es INACEPTABLE en todos los niveles ... y la multitud de razones para ello están claramente señaladas a continuación.

Incluso aquellos que eligen vacunarse (por cualquier razón) ... también deberían estar en contra del horrible precedente que algunos gobiernos (en todo el mundo) están tratando de establecer aquí ... que un ciudadano o residente DEBE ACEPTAR LAS INYECCIONES OBLIGATORIAS DEL ESTADO ... siempre que el Estado las decrete como necesarias.
Esta dirección propuesta por el gobierno de Ecuador y sus subordinados relacionados ... es ILEGAL, INMORAL, y fundamentalmente CRIMINAL. La propia Constitución del Ecuador PROHIBE EXPRESAMENTE estas acciones.
Las medidas gubernamentales propuestas son:

1. anticonstitucionales ... en muchos niveles (no menos importante es la creación de un sistema de APARTHEID (el estado de estar separado) de ciudadanos de clase baja ... que no podrán "legalmente" funcionar, comprar, viajar y vivir normalmente dentro de Ecuador),
2. anti derechos humanos... el derecho a la autonomía médica y a la libertad de elección para aceptar o rechazar un tratamiento médico... es uno de los derechos humanos más antiguos reconocidos,
3. anti soberanía corporal (una persona DEBE conservar el derecho a la SOBERANÍA PERSONAL sobre la elección de lo que entra en su propio cuerpo) ... cualquier otra cosa convierte a ese individuo en un esclavo, efectivamente sin derechos, esencialmente "propiedad", en este caso, del Estado,
4. El anti "consentimiento informado" ... porque el gobierno está basando sus acciones en la corrupción, la información incorrecta, o ambas. También está haciendo uso de todos los órganos de poder del Estado ... para eliminar esa libertad fundamental de elección ... para personas que, por lo demás, son TOTALMENTE SANAS,

5. contrario al tema que sustenta del Juramento Hipocrático ... "PRIMERO, NO HACER DAÑO". Ya se ha documentado que hay cientos de miles de reacciones adversas graves en todo el mundo... a la vacuna Covid... en personas que por lo demás estaban BIEN antes de recibir la vacuna. La muerte como resultado de la reacción adversa a la vacuna se documentan ahora por miles,
6. en contra de la noción de responsabilidad ... ni el gobierno que desea imponer la vacuna o vacunas, ni el fabricante de esas vacunas... están preparados para asumir cualquier responsabilidad por (o la responsabilidad de) cualquier evento médico adverso que tenga lugar como resultado de la vacunación. En estas circunstancias, NUNCA se puede obligar a un ciudadano a que se le inyecte lo que es, esencialmente, una terapia genética experimental... nunca probada ni utilizada antes en seres humanos... y, desde luego, no durante ningún tiempo,
7. contraria a la Declaración Universal sobre Bioética y Derechos Humanos de la UNESCO de 2005 ... adaptada a la legislación ecuatoriana en la Constitución, artículo 425,
8. una violación del patrimonio genético de los ecuatorianos, según los artículos 14 y 15, de la Constitución de Ecuador,
9. contraria a la Declaración de Helsinki, ampliamente considerada como el documento fundamental sobre la ética de la investigación en seres humanos, y que extrae su autoridad del grado en que ha sido codificada en la legislación y los reglamentos nacionales o regionales de todo el mundo, o ha influido en ellos,
10. contraria a los aspectos y principios fundamentales de la Convención de Ginebra,
11. contraria a los aspectos y principios fundamentales del Código de Nuremberg,
12. contrario al Pacto Internacional de Derechos Civiles y Políticos de 1966 ... del que Ecuador es signatario,
13. contrario al Pacto Internacional de Derechos Económicos, Sociales y Culturales de 1966 ... del que Ecuador es signatario,
14. y finalmente, contrario a la resolución del Consejo de Europa adoptada el 27 de enero de 2021 (artículos 7.2.1 y 7.3.2) ... que PROHÍBE a los Estados hacer obligatoria la vacunación contra el Coronavirus ... o discriminar de cualquier manera a quien no se vacune.
En consecuencia, queda TOTALMENTE CLARO ... que la/s vacuna/s Covid-19 deben ser OPCIONALES ... y NUNCA OBLIGATORIAS.

Dejamos claro que no cuestionamos el derecho y la autodeterminación ... de las personas que se han vacunado VOLUNTARIAMENTE, o desean vacunarse.

Nuestra OBJECIÓN, PROTESTA Y DECLARACIÓN se debe a que el gobierno ecuatoriano intenta VIOLAR los derechos de los hombres, mujeres y niños que NO desean vacunarse ... y les recordamos a dichas "autoridades" que los ciudadanos pueden RECHAZAR las medidas propuestas por TODOS los motivos mencionados, y están legalmente facultados para RESISTIR dichas medidas por ser ilegales, inconstitucionales, dictatoriales y fascistas ... al amparo del artículo 98 de la Constitución de Ecuador.

Todos los ciudadanos sin distinción ... de ideología política, condición socioeconómica o cultural ... SON IGUALES ANTE LA LEY como manda el Art. 11 Nº 2 ordena ... en consecuencia, exigimos el respeto de las autoridades a nuestro derecho soberano a rechazar la vacuna ... y también, a no ser discriminados por tomar esa decisión.

Si usted ha leído esta petición, y está de acuerdo con ella, por favor, únase a nosotros, los ciudadanos y residentes de este hermoso país de Ecuador ... y FIRME y CIRCULE esta petición ampliamente. Gracias de antemano por su ayuda y apoyo.

Atentamente,

ECUADOR - GRUPO DE TRABAJO CONTRA LA DISCRIMINACIÓN EN LA VACUNACIÓN CONTRA EL COVID