Mobilisation des communautés scolaires pour nos écoles du CSAP
721
people have signed this petition.
Add your name now!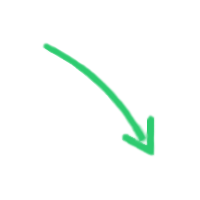 721

people

have signed.

Add your voice!
Maxine K.
signed just now
Adam B.
signed just now
Mobilisation des communautés scolaires pour nos écoles du CSAP
Il manque des espaces scolaires dans nos écoles du CSAP dans plusieurs de nos régions acadiennes et francophones de la province. Nous faisons appel à tous les Acadiens et Francophones de la Nouvelle-Écosse de signer cette pétition pour remédier au manque d'espaces scolaires, adressée au premier ministre Stephen McNeil, au ministre de l'Éducation Zach Churchill et aux députés provinciaux qui forment le gouvernement actuel.
PÉTITION :
J'appuie cette pétition de la communauté acadienne et francophone des régions acadiennes et francophones de la Nouvelle-Écosse pour :
Le soutien au CSAP pour améliorer les espaces scolaires disponibles pour l'ensemble de son réseau scolaire à travers la province de la Nouvelle-Écosse.
L'établissement d'une école du CSAP avec une garderie sur le terrain de Bloomfield dans la péninsule de Halifax, une nouvelle école à Wedgeport et une nouvelle école Beaux Marais à Chezzetcook.
L'agrandissement des écoles du CSAP à Pomquet, Truro, Belleville, Bois-Joli, Grand Portage et Rive-Sud.
L'apport de solutions concrètes et immédiates par la Province à ces problèmes d'espaces.
SVP ajouter un commentaire, et votre code postal, dans la fenêtre des commentaires quand vous signez la pétition - Le code postal servira à identifier la région de la province où vous résidez.
Vous recevrez un courriel pour confirmer votre appui. MERCI!
- - - - - - - - - - - - - - - - - - - - - - - - - - - - - - - - - - - - - - - - - - - - - - - - - - - - - -
Mobilizing the school communities for our CSAP schools
There is a lack of space in our CSAP schools in several of our Acadian and Francophone regions throughout the province. We are calling on all Acadians and Francophones of Nova Scotia to sign this petition to find solutions to the lack of available space in our schools which is addressed to the Premier Stephen McNeil, the Education Minister Zach Churchill and the MLA's who form the present Government.
PETITION:
I support this petition of the Acadian and Francophone Community in the Acadian and Francophone Regions of Nova Scotia to:
Support for CSAP to enhance the capacity of its schools in the province of Nova Scotia.
Establish a CSAP school with day care on the Bloomfield property in the Halifax peninsula, a new school in Wedgeport and a new school "Beaux-Marais" in Chezzetcook.
Expansion of existing schools such as Pomquet, Truro, Belleville, Bois-Joli, Grand Portage and Rive-Sud.
Concrete and immediate solutions by the Province to alleviate these problems.
Please add a comment and your postal code in the comments window when you sign the petition. The postal code will help identify the region of the province where you reside.
You will receive an email to confirm your support. THANK YOU!