ECFMG Certified International Medical Graduates in US
56
people have signed this petition.
Add your name now!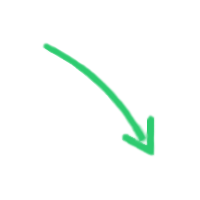 56

people

have signed.

Add your voice!
Maxine K.
signed just now
Adam B.
signed just now
We are International Medical Graduates (IMG), certified by the Educational Commission for Foreign Medical graduates (ECFMG) and now US citizens or permanent residents. IMGs do not possess an inherent right to practice medicine in the United States based upon their foreign degree; rather, they need to meet all applicable professional medical practice standards that apply to their US counterparts. Their level of professional ability to engage in programs of Graduate Medical Education (GME) as physicians-in-training is demonstrated through a certification issued by the ECFMG. To be certified by the ECFMG, a physician needs to establish his/her high level of medical competence through the following: 1) completion of an acceptable program of medical education credentials; 2) passage of a series of United States Medical Licensing examinations (USMLE) establishing medical competence; 3) fluency in the English language; and 4) possession of the cultural orientation required to practice medicine in the country. Once a physician has been issued an ECFMG Certificate, he/she then becomes eligible to apply for admission to a US Residency program as accredited by the Accreditation Council for Graduate Medical Education (ACGME). In short, an IMG needs to go through the same admission process as his/her US counterparts seeking entry into a program of Graduate Medical Education (GME), which is a prerequisite for the attainment of a state medical license.
We graduated from international medical schools and fulfilled the requirements to enter into a US GME residency program. The USMLE is conducted around the world to encourage international medical graduates to participate in US GME residency programs. The IMGs played a vital part in serving US healthcare system from primary care physicians to specialists. At present, roughly 24% of the physician workforce is comprised of IMGs, which, by definition refer to graduates of foreign medical schools. (Please note that such graduates could either be foreign nationals or U.S. citizens.)They make a big group of the practicing physicians in US and have made a mark of their performance and achievements.
We took the USMLE to qualify for US GME residency programs and to obtain the license to practice medicine in US. The GME residency positions in US are limited in number subject to availability of funds from Medicare. With an increasing number of medical graduates passing the USMLE around the world every year and applying to the residency programs, not everyone who passes the exam acquires a residency position. Every year a limited number of applicants get into the residency program and a sizeable group is left out making a big pool of ECFMG certified unlicensed physicians. We are the US citizens and permanent residents, passed the USMLE to pursue our career as physicians in US and become part of US healthcare system. Over the years the number of ECFMG certified IMGs without residency training is increasing with no choice for us to carry on our medical profession. Most of us have been trying our luck every year to apply for residency positions but the actual number of those who find a position is small. With every passing year our chances of joining a residency program becoming slimmer as most of the residency program directors prefer medical graduates recently out of medical school, ignoring those who have 5 or more years of leaving medical school. US is still short of the required number of qualified Physicians needed for its population. There are a number of underserved areas in many states where we need more physicians.
We are U.S. Citizens who want to work. We want our education and skills as physicians to be utilized in the land of opportunity. We have shown loyalty to US by staying and acquiring citizenship and permanent residency in this country. We being unlicensed until complete our residency training are unable to practice medicine as physicians. We see our future as physicians in this country for which we went to medical school and passed the USMLE. We have no other way of entering into our profession until we do residency training. We are unable to acquire other healthcare jobs as we are labeled over-qualified for certain positions in the medical field making it hard to find jobs that fit us. We don't want monetary support from the government but a favorable consideration for obtaining a residency position in US healthcare system.
Actions:
We want a change in policy for IMGs who have a legal status to live and work in US. We want to have a preference to them in acquiring a residency position being citizens and permanent residents of this country. We want the residency programs to utilize this surplus pool of certified IMGs first to provide them with residency training before offering positions to overseas medical graduates. The overseas graduates may or may not qualify for visa and they may or may not stay in US to acquire citizenship and practice here after completing residency training. The IMGs who are US residents or citizens staying here for many years are well aware of the US culture; being part of the society, understand the US system and diverse community better than who come to the country for the first time. They are well adapted to the local norms and environment and can make better physicians to serve this country.
By this action we will be able to utilize the services of this big group of IMGs who otherwise have to work alternate jobs to earn their living. We also will be able to utilize their services as qualified physicians in underserved areas where we are lacking the primary care physicians.
The certified IMGs should be registered and a database of IMGs be created having a citizenship or permanent residency status to stay in US.
Incentives should be offered to residency programs to prefer US citizens and residents over foreign graduates in offering residency positions.
New residency positions be created and funded in areas where more physicians are needed and these positions should be offered exclusively to IMGs.
.
Links