EBT (Welfare Card) Itemized Food Limits Petition
28
people have signed this petition.
Add your name now!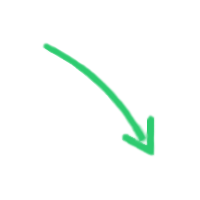 28

people

have signed.

Add your voice!
Maxine K.
signed just now
Adam B.
signed just now
EBT Itemized Food Limits Petition 
I bet you've had enought of this BILLION dollar EBT card fraud and wastful program. It is time to put itemized food limits on goods they can buy with EBT cards.
1st Witnessed Fraud Story. I was behind a EBT food purchaser at a register. She bought ALL KINDS of expensive meat products. But that's not the knee jerker. After I made my purchases, I continued over to the customer service desk to do some banking. To my amassment this same lady was in front of me, refunding ALL those expensive meats for cash. And the store was going along with it! THIS MUST STOP!
2nd Witnessed Fraud Story. In a convenient store, standing behind a customer with his very young daughter, buying a bag of candy and bottle of soda. He was told that the $2.00 left on the EBT card is not enough to cover the $2.29 cost of the sweets. Instead of buying carrot sticks, he reswipes the EBT card for the soda, and pulls out the wad of cash to pay for the bag of candy.
THIS ALSO MUST STOP!
It's time to turn the shame back on them. Instead of the Taxpayer.
This bar coded label is on about 99.9% on every food product bought in a Major grocery store. Its time to start putting this bar code to REALLY good use making it work for us Taxpayers controling the EBT fraud. These stores will only have food items listed to be used and scanned by an EBT card. If store does not use or support bar code labels, then EBT card is not valid. Items bought with EBT card are final, no refunds.
1st, EBT cards are no longer valid at convenient stores ...PERIOD!
Major store chains will list their generic brands or "Great Value" products as EBT qualifiers under the itemized food listed product guide lines. If these products are good enough for the Taxpayer, these products are good enough
for the EBT card holder.
When a cashier witnesses fraud taking place (like ID not matching, or no ID with EBT card holder), the cashier WILL confiscate card, and report this to the manager. If not reported, the store will be banned from accepting EBT card sales forever. This will be a NO STRIKE policy.
So that the EBT card holder is not confused, or lost their list on what products qualify, the products shall have a label, sticker, or stamped on items "EBT Approved", or "EBT" on each product. Store may want to set aside shelves for these items to make shopping easier (EBT Food Islands). If EBT card holder has problem with siad items listed to buy, they can take it up with the taxpayer funding the program.
EBT Food Pyramid, Itemized list examples:
(Great Value or Generic only)
Beef: Non-frozen 80/20 ground beef only.
NO steaks or any other whole beef products.
Chicken/Turkey: low priced uncooked whole birds only.
(skin and butcher it yourself).
Lunch meats: Coto or plain Bologna, hotdogs.
No seafood or pork alone products.
(Learn how to fish, pork has high salt content)
Dairy: Block cheddar cheese only.  1% milk or powder milk only. 
Grade A eggs, cubed butter or margarine, cottage cheese or sour cream.
No yogurts or creamers.
Breads/Grains: White or wheat sliced bread, tortillas.
Bagged flour, cornbread, or plain crackers.
Dry beans, dry rice, Mac n Cheese, dry pasta. Jarred pasta.
Canned refried beans & baked beans ok.
Boxed/bagged meals: Hamburger helper, Mac and cheese, dry potato, & soup mixes. Non-sweetened cereal.
Vegetables and Fruits: fresh only, canned veggies ok.
No nuts or berries (Grow these yourself).
Coffee, tea & creamer.
Bottled water by the gallon only. Frozen concentrate Orange juice.
NO Cigarettes, cigars, rolling papers, tobacco, beer, alcohol, juice, or soda products.
NO sugar, pastry, pizza, donuts, snack cakes, candy, chips, ice cream, popsicles, party cakes, etc.
NO condiments (too much sugar/salt).
If you have any other suggestions feel free to contact us.
If you Witnessed EBT Fraud, tell us your story. contact us.
Links
Send Your Pink Slip to John Boehner Today!