Protect book authors' rights!
255
people have signed this petition.
Add your name now!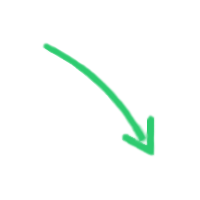 255

people

have signed.

Add your voice!
Maxine K.
signed just now
Adam B.
signed just now
It seems the federal government is active in protecting the digital rights of the film and music industries, but they can't be bothered to protect the rights of authors and publishers. That's a sad state of affairs, and it says a lot about the dumbing-down of America and the devaluing of books, in general. The publishing industry deserves the same protections film and music do. The laws being broken are the same...copyright and, in some cases, Millennium Act. The laws exist, and the FBI and other sources are supposed to investigate when pirates blatantly set up shop. These "sharers" make illegal copies of books, break security/DRM...and even split the binding on paper books, scan them in, and pass those copies, so books that have never released in e-book are passing freely in e-book. Putting an FBI warning in the front of e-books is not protection enough. Despite a ton of information being provided to the FBI by the e-book industry (EPIC, in particular), there has been no sign that they will make any move to protect our rights. They have been provided specific information about e-publishing, pirate scanning of paper books, and specific pirate sites, and there has been not a single word or sign of movement from them. That is unacceptable. They won't get to work, unless we make it clear we won't stand for it. Whether you're an indie/e author, a NY author, a publisher, an editor, or a concerned reader, you have a stake in this issue. Piracy affects us all. If the FBI cracks down on the ISPs allowing it, the servers in particular housing it...and the sharers individually, when possible, we stand a chance. By doing nothing, the FBI makes rights management impossible and debases the laws of copyright and Millennium Act. We have them for a reason. Do not let them fade away. By signing this petition, I agree that the FBI should be investigating and shutting down pirate sites that deal in e-book sharing activities. The publishing industry deserves equal protection, under the law.