East Brunswick for efficient garbage service
34
people have signed this petition.
Add your name now!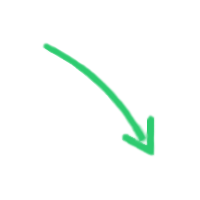 34

people

have signed.

Add your voice!
Maxine K.
signed just now
Adam B.
signed just now
Why is reducing garbage collection frequency good for us Not only because the EPA (United States Environmental Protection Agency) recommends that. Not only because so many other municipalities in the US and around the world are doing that. Not only because it'll save the township hundreds of thousands of dollars annually. BUT Let us look at the bigger picture! The need to save money is what inspired the mayor and council to look into reducing the number of garbage collection days, thus promoting a wide discussion. Opponents of the proposal are concerned about accumulation of garbage between pick up days, and whether the saving is worth it. Instead, look at the advantages: *We know and are concerned about climate change (global warming) and environmental problems, but if that's not enough then you aught to know that our very own landfill is filling up much faster than predicted. Soon, there will not be a place for our waste in the local landfill. That is not only an environmental problem; it will also mean a bigger, much bigger, burden on each and eveyone's wallet !!! We need to reduce the volume of solid waste that is being shipped to the landfill. *Reducing the amount of solid waste will benefit your wallet ! Did you know that volume of garbage that a typical EB family produces a year is much higher than the world average We've got to admit it, we're a wasteful society. Learning how to lower the volume of waste is not only good for the local (and global) environment, it will save you money. There are many ways to reduce the amount of garbage we generate, but taking small daily steps of reducing, reusing and recycling- is a start. *Having garbage trucks roaming our streets only once a week means less air and noise pollution. *Finally, Not only will we save money and be more "green" but we will also be a role model to the next generation, by showing our children that we can change the world, one garbage can at a time. We want our kids to be responsible to our Earth, to our Environment, to the future, as well as learn how to manage money smartly, by cutting consumption, encouraging saving and recycling. Let us all look further into the bigger, fundamental issue of keeping our planet a safe place to live in. Changing garbage collection from twice a week to once a week is a sure small step in the right direction. We can be proud that we are becoming a green town, and that this action hopefully will lead to other green initiatives. Just as East Brunswick is a leader in Education, Art and Culture and cares for its residents, it can be a leader in being efficient and green at the same time. A few years from now we'll know, at least, that we have done what we could for the next generations. It's not just big words, it's for real. It is not a matter of saving only $20 per family a year. It's not a matter of hurting our comfort zone. It's re-thinking the concept. It's emphasizing the right thing to do at a time when such measures are so needed. Let's agree and help Mayor Stahl to reduce trash pick-up from twice to once a week. Let's reduce, re-cycle and re-use.
Sponsor
Residents for Efficient Garbage Service in East Brunswick. **Please check out the signatures to find out EB residents' comments.
Links
You're welcome to check out these links regarding our petition: **EPA recommendations to municipalities- http://www.epa.gov/osw/nonhaz/municipal/landfill/coll-eff/k99007.pdf **EPA tips on reducing waste at home- http://www.epa.gov/epawaste/wycd/home.htm **Sent an email to the town council - http://www.eastbrunswick.org/departments/township_council.asp **Waste Reduction At Home - http://www.dep.state.pa.us/dep/deputate/airwaste/wm/RECYCLE/facts/reduce.htm