East Park Senior Living Development
Show your support by signing this petition now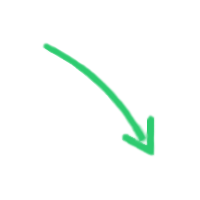 0

people

have signed.

Add your voice!
January 6, 2022
Denver City Council Members
City & County Building
1437 Bannock Street
Denver, CO 80202
RE: Opposition to Rezone CB21-1371 -- 8890 E. Lowry Boulevard
Honorable Council Members:
The location of this site is not practical for the 4-story senior housing and memory care facility proposed with this rezone. The proposed height increase from 37 feet under current R-4 with waivers to S-MU-5 could result in extremely intensive use of this site. Portions of the site are constrained due to a flood plain designation, high water table, and a sewer easement, which limit flexibility for the location of uses at the intensity allowed by the proposed S-MU-5 zone. Did the City analyze and consider S-MU-3 for this site rather than just S-MU-5 given these constraints? S-MU-3 zoning is as compatible with the Lowry Reuse Plan and other City plans as S-MU-5 zoning. In addition, the context of nearby development along Lowry Boulevard is largely 3-stories in height (e.g., The Center at Lowry and InnovAge, both care facilities, and the Alas Over Lowry apartment buildings). This height context and the lower height of adjacent single-family homes along Yosemite Way warrant consideration of S-MU-3 zoning.
Of particular concern to the residents of East Park is the development scheme shared by the developer with the community showing a large, 4-story parking garage butting up against the East Park neighborhood on Yosemite Way and the Sports Boulevard entrance to the regionally significant Lowry Sports Complex Park used by all residents of Lowry and beyond. The existing sidewalk adjacent to the site is an important connector for both pedestrians and bicyclists – to the Great Lawn on the north side of Lowry Blvd and to the paved bicycle/pedestrian path in the natural area to the southeast that connects to the Westerly Creek Dam, off-leash dog park, and bicycle paths in Aurora. The parking garage could create a "dead zone" for pedestrians and bicyclists. What other large park in Denver has a 4-story parking garage at one of its major entrances? Are there any other 4-story parking garages in Lowry?
These existing site conditions also present a challenge for consistency with the Lowry Reuse Plan and Lowry Design Guidelines. Lowry is intended to be a walkable community; integrating design with active uses that support a cohesive pedestrian realm. Recent multi-family and commercial developments in Lowry have been designed to place a priority on supporting this as well as minimizing the impact of parking on neighboring properties. Recent multi-family developments in Lowry, including the Alas Over Lowry apartments on Lowry Boulevard adjacent to the Great Lawn Park as well as Encore at Boulevard One, have wrapped housing units around parking and/or underneath residential units to screen parking from view. That is not the case with this proposed development, especially the proposed location and visibility of the parking garage. These other developments also have residential units with windows for "eyes on the street", modulation, use of multiple building materials and colors, landscaping (in some cases combined with street furniture), and lighting to enhance the pedestrian experience.
We have been told that certain issues can be addressed later during City site development plan review and design review by the Lowry Design Review Board. However, there are very limited opportunities for public input at these later decision points. We urge the City Council to respond to our concerns now.
We respectfully request that the City Council take the following actions:
1. Postpone the rezone decision until the developer and community residents can resolve outstanding issues of intensity of use, location of uses, and design compatibility.
2. Remand this rezone application to Community Planning and Development to consider and analyze the less intensive zone S-MU-3, considering: (a) existing site constraints (e.g., flood plain designation, high water table, sewer easement) and (b) the context (especially height) of surrounding land uses and existing zone designations.
3. Remove references to the Good Neighbor Agreement attached to the rezone report from the record. It was put forward by the developer but not agreed to by the Lowry United Neighborhoods Board and should not be a factor in the rezone decision.
Sincerely,
The Below Signed Residents of East Park
Per Attachment
cc: Logan Fry, District 5 Senior Council Aide
Libby Kaiser, Senior City Planner, Community Planning and Development
Jim Larsen, Senior Development Project Administrator, Community Planning and Development 
Katherine Head, LUN Co-Chair
Carla McConnell, LUN Co-Chair
Mary Carr, LCMA Executive Director
Signature
No signatures yet. Be the first one!