San Francisco Bay Area Broker Open Letter
22
people have signed this petition.
Add your name now!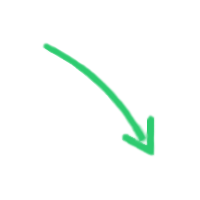 22

people

have signed.

Add your voice!
Maxine K.
signed just now
Adam B.
signed just now
Mandatory Statewide Shelter in Place (SiP) Order
On March 4, 2020, Governor Gavin Newsom declared a state of emergency in California due to the COVID-19 virus. Effective at midnight on Thursday, March 19, 2020, the Governor then issued a mandatory statewide Shelter in Place Order ("SiP"). While a number of Northern California counties had previously issued SiP Orders at the local level, the statewide Order mandated that all Californians are required to SiP for an indefinite period of time. The statewide SiP order supersedes any and all local SiP orders that are less restrictive.
Governor Newsom stated in a letter issued to the White House that California's planning projections show as many as 56% of people in the state could become infected by the novel coronavirus over a period of about eight weeks if steps to mitigate the spread — like the SiP Order— are not instituted.
The SiP requires all Californians to stay at home or their place of residence "…except as needed to maintain continuity of the federal critical infrastructure sectors." The government identified 16 critical infrastructure sectors. Real estate purchase and sale activities are not expressly listed but some related services in the financial sector are deemed essential.
Both the spirit and intent of the SiP are that all Californians remain in their homes and to only venture out for essential functions such as food shopping, obtaining medicine and health care, caring for a relative or friend and providing "essential services." Like many laws, especially those enacted on an emergency basis, the SiP Order may not enumerate each and every exception to the Order and some of the language may be creatively interpreted depending upon who is doing the interpretation.
What is abundantly clear is that the spirit and intent of the SiP Order is to slow or prevent the spread of the virus, and thereby prevent burdens on our healthcare system, healthcare workers, and more importantly, to prevent deaths. That means, as the name suggests, sheltering in place. The SiP Order is not a suggestion, it is a law. A willful violation of the SiP Order is a willful violation of the law and could subject violators to a fine of an unknown amount.
Real Estate Is Not Specifically Listed as an Essential Service Under the SiP Order
While it is understandable that Buyers, Sellers, Landlords, Tenants and Agents believe that it is essential to their lives to continue to conduct real estate business, not all activities performed by real estate Agents can be classified as "essential services."
While real estate businesses remain in operation to facilitate the closing of pending escrows and to enable Sellers, Buyers, Landlords and Tenants to continue to enter into real estate agreements, prudent brokerages are taking the position that their Agents can continue to work but that they do so remotely, from their home, and that they follow all health and safety guidelines when interacting with anyone.
It is the opinion of the California Association of Realtors as well Brokerages, Brokers and Agents should stop and consider the possible implications of engaging in activities that may constitute a health risk for themselves and others; activities that could be considered an intentional violation of the law.
Notwithstanding the fact that real estate Agents are independent contractors, the regulations of the Department of Real Estate require a Broker to exercise reasonable supervision over the activities of his or her Agents. Reasonable supervision includes, as appropriate, the establishment of policies, rules, procedures and systems to review, oversee, inspect and manage real estate activities and transactions.
Brokerages and Brokers who allow their Agents to violate a law may be found liable for failing to "manage and supervise" as required by the DRE. A Brokerage or Broker who willfully violates the law is at great risk of liability, as is an Agent.
While it may be difficult to prove a real estate Agent's activities actually caused anyone to be exposed to the virus and/or is legally responsible for anyone's illness or death, having to defend this sort of an allegation would have a substantial impact on the brokerage's ability to operate.
It is for these reasons that we are strongly recommending that Agents not conduct open houses or show property while the SiP is in place and that we as Brokers enforce this responsible approach in the brokerages we operate. Escrows currently underway should be allowed to work through their process with proper procedures while honoring the order.
We East Bay brokers agree to follow the State order and to require the agents under our supervision to comply. Most importantly, we will use good common sense so that together we will endure this situation at hand and show care for the community we serve.