Earlsfield against Quietway Q4
152
people have signed this petition.
Add your name now!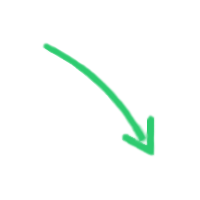 152

people have signed.

Your voice needed!
Goal: 100
Goal: 100

































UPDATE: I am very happy to report that Wandsworth Council has proposed a different route for the Quietway Q4. I encourage residents to review and support the new proposal by completing the online consultation, here: http://www.wandsworth.gov.uk/quietways/q4

+++++++++++++++++++++++++++++++++++++++++++++++++++++++++++++++++++++++++




Residents of Tranmere Road, Swaby Road, Isis Street, Quinton Street, Waldron Road, Littleton Street, Trewint Street, Waynflete Street, Steerforth Street and Weyborne Street are urged to promptly:
read, share and sign this petition
register their objections on the Wandsworth council's website
register objections in person at drop-in sessions (7-9pm on Wed 3rd Feb at Earlsfield Primary School and 11am-1pm on Sat 13th Feb at the Earlsfield Library)

Thank you for your support!

+++++++++++++++++++++++++++++++++++++++++++++++++++++++++++++++++++++++++
We, the undersigned, strongly object to the proposed Cycle Quietway through Earlsfield, and specifically the following proposals impacting Waynflete Street, Trewint Street, Garratt Lane and surrounding streets:

The proposed traffic lights at the junction of Garratt Lane, Waynflete Street and Trewin Street
The removal of the pelican crossing
The banning of right-hand turns into Waynflete Street
The removal of 9 parking spaces
Local residents' main objections and counter-proposal form part of this petition and can both be read here: http://pdfsr.com/pdf/please-read-quietway-q4-resid...
+++++++++++++++++++++++++++++++++++++++++++++++++++++++++++++++++++++++++