Eaglemoss UK, please hire these three modders.
74
people have signed this petition.
Add your name now!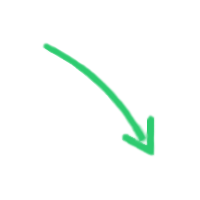 74

people

have signed.

Add your voice!
Maxine K.
signed just now
Adam B.
signed just now
Dear Eaglemoss UK,
Recently you released a partworks magazine titled Build the Back to the Future DeLorean in the UK, after successfully releasing it in France. It has since been released in Australia, South Africa, The USA, South America, Malaysia and New Zealand. Possibly elsewhere in the world as well.
All was going well with this particular build until we got to see what should have been the most iconic part of it, the Flux Capacitor. Of all the parts that really needed to be the most screen accurate, your model making department ended up supplying us with the least accurate part of the entire build. Not only did it have two massive screws visible in the middle of the cover, it was missing some very important visual components. To top it off, it didn't flux!!! It was simply illuminated by a blue LED from behind and quite a lot of people around the world were ready to pull the pin and cancel their subscription in disgust.
Your build was saved at the 11th hour however by a trio of people living in the UK, who had never met until one of the discussions in a Facebook group about the pathetic Flux Capacitor as supplied by Eaglemoss had them collectively come up with a Flux Capacitor mod that was not only screen accurate, but actually did flux, and all using the internal wiring board that was originally supplied with the build by Eaglemoss.
When the masses first discovered how pathetic the Eaglemoss Flux Capacitor looked a number of people contacted Eaglemoss UK to complain about it, and some of them got replies which basically said that it would have been too costly to make a Flux Capacitor that fluxed. Apparently it was too costly to make it actually look like one as well. The Flux Capacitor wasn't the only part of this build that was disappointing for everyone, as the Christmas Tree display was just as pathetic. Not only didn't it have a working display, but it didn't even attempt to match the colours of the lights from the movie prop. Our saviours, the modders who created an affordable, working and screen accurate Flux Capacitor, then put their collective heads together and came up with an affordable, working and screen accurate Christmas Tree display which synchronised with the Flux Capacitor mod. Other parts that needed upgrading were:
The Dashboard, which not only had the DMC logo printed upside down, but also was missing the odometer displays and didn't have a glass or perspex cover.
The Goodyear lettering on the tyres, which used the wrong font.
The numbered switches on the button box which were simply ugly and should have been made to look like the switches that were on the movie prop.
All of these have since been corrected by this trio of modders, who have also come up with a working radio/cassette player with a choice of speaker options, an upgraded luggage compartment with a matching 1:8 scale toolkit, Doc Brown's JVC Camcorder, and the Mattel Hoverboard. You can also get an interchangeable licence plate kit to let you choose between the OUTATIME licence plate from the first Back to the Future movie, or the Barcode licence plate from the second and third movies, as well as a 1:8 scale resin sculpture of the Hilldale sign and a ready cut self adhesive carpet.
Eaglemoss really owes this trio of modders a huge debt. as without them, a very large amount of builders simply would have given up in disgust and cancelled their subscriptions, or stopped buying issues from the newsagents and shops. Without these three people the build probably would have ceased production due to the amount of people who would have stopped purchasing the issues altogether.
Eaglemoss stated that the high production costs prevented the model making department from making a more screen accurate reproduction of the Flux Capacitor, yet one is now readily available to fit the model at an affordable cost. Surely the build could have been extended to help cover the cost of a better design had these three people been involved in the production of the model. The body frame for the car itself comes as two very large pieces, which could easily have been supplied as a series of smaller pieces. Even the parts to the modded Flux Capacitor could have been spread out over a few issues, as could have been done for the modded Christmas Tree display.
If only Eaglemoss had known about these three people during the model designing process for the DeLorean they could have actually advertised how good the Flux Capacitor is instead of keeping as much detail of it as possible unavailable to avoid putting people off the build before they've even thought about signing on for it.
Eaglemoss, I seriously urge you to consider hiring Mike Lane, Chloe Powell and Corrie Hollingsworth for any future builds you may have in the pipeline. They have shown that they can produce superior parts that can be mass produced and that are incredibly detailed and screen accurate in a short period of time and they really do deserve to be a part of your model design team after saving the DeLorean build for you on more than one occasion.
For further details on the mods they have created, I would recommend you have your people take a look at their Facebook mod group, https://www.facebook.com/groups/deloreanmods/
Thank you for your time and I do hope that whoever is in charge of the model design department seriously considers taking Chloe, Mike and Corrie on board as highly skilled creators for some of the more iconic parts of future builds. Not only will they produce incredibly detailed work, but they will produce parts that actually work AND are cost effective enough to be able to be incorporated into the build as a whole package.
Sincerely yours, everyone who has purchased a mod from this trio in order to save the build.