EA We want Star Wars: Knights of the Old Republic Collection HD Remastered For Paystation 3 or Next Gen Consoles
57
people have signed this petition.
Add your name now!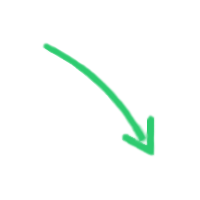 57

people

have signed.

Add your voice!
Maxine K.
signed just now
Adam B.
signed just now
I WANT EVERY GAMER WHO HAS EVER PLAYED AND LOVED THIS GAMES WHO THINK THEY WOULD SPEND ANYTHING FOR AN UPDATED VERSION OF THIS MASTERPIECE OF GAMES TO BE RE - RELEASED IN HD FOR CONSOLES NEVER RELEASED BEFORE

Below i will post 4 points to which why EA Should consider a re - release


1. The SW: KOTOR SERIES is one of SW best games ever played and that has ever graced the older consoles and pc. KOTOR 2 had content that was removed from the complete game that parts of those never finished missions etc have been leaked online leaving fans wanting an EA Special Edition of such game that never came.

2. And i know there are many fans out there who would jump at the chance at buying the games again if it were released on consoles never before released such has the Playstation 3- Playstation 4- Xbox 360- Xbox One
3. We have seen that the HD Remasters of classic games are sucessful market for any video game company for example i will mention a few of the best hd remasters ive owned and recommend. Mass effect trilogy devil may cry trilogy metal gear solid collection Metal Gear Solid Collection Doom 3 bfg remster the Hitman series remaster and many others.
4.There are still many games out there that should be released again has part of the HD REMASTERD COLLECTIONS. It doesnt matter if the company can only release them for the Playstation Network or xbox live services has long as the games are made available for any and all consumer willing to pay for them. We Want them to have been updated and upgraded apropiately.
5. Finally if the petition should reach the 100,000 mark of signed petitioners i think EA Should at a minimum ask the fans if they would buy this wether it be by digital or hard copy release or have an open discucsion to the people responsible for this kind of decicions within the company and i personally think a company like EA that take such pride in their games the quality of their games and their fan base should take this opportunity to try it and make themselves a profit. There are a lot of hungry gamers out there ready for these and many other games to be released and a company that listens to the demands of the consumers is always gonna come on top and make profits.

Now the question is will the company listen to the demands of the people the ones who make your company hundreds of millions of dollars of our hard earn money that EA gets year after year or will you choose to ignore the people and maybe lose the opportunity to make millions more maybe not the millions u might want but u will get millions of happy consumers and fans at your side and i guarantee that any game u release will be more successful.
I Hope this petition finds you soon and maybe ur decicion wether fot\r good or bad may shift the views of the global community who have deemed i believed twice EA has the worklds worst company and i know i know you have the power and resource to trully take the challenge and make a believer out of everyone that EA is a company by gamers for gamers. Thank You anf Good Day.