EA - Star Wars: Galaxy of Heroes - 4/14 Update PETITION - REVERT OR REFUND
25
people have signed this petition.
Add your name now!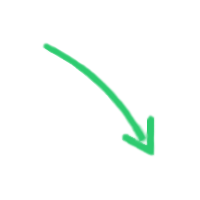 25

people

have signed.

Add your voice!
Maxine K.
signed just now
Adam B.
signed just now
I want to start this now, because, the more people leave this game, the more voices we are losing in this petition.


THIS IS WHAT WE WANT - EVERYBODY PARTICIPATING TO THIS, CONFIRMES THAT HE/SHE WANTS THOSE CHANGES TO HAPPEN


---------- (Beginning) ----------


I want you, EA, to reverse the last update and the changes that have been made.
You say in the german Google Play store:


"EA kann die Onlinefunktionen mit einer Frist von 30 Tagen ab Bekanntgabe auf www.ea.com/de/1/service-updates einstellen."


Translated: "EA can close the online functions with a period of 30 days after publication on www.ea.com/de/1/service-updates."


I refer to this text, because:


- Core-Game Functions have been changed in a such big way, that this isnt the product that we, the Players of this Game, were using before
- Giving the new product the same name that it had before, using the same graphics but changing the product and the game mechanics in a way that you could give this game a new name is a fraud
- In-App purchases are worthless now and all the people that spent a lot of money virtually got "robbed" and have no longer any advantages


"Because we were getting Apples before the update and now get pears in the shape of an apple", you are giving us a new product, while the old product has been "shut down" in a subtle, veiling, way, without notifying us at "www.ea.com/de/1/service-updates". I think, this is a breach of contract.


I Insist, that you, EA, reverse this update or completely refund my in-app-purchases if there have been some. Though, you cant get the time i spent daily, i insist in a penalty payment that you have to make to the participants of this petition.


----------- (End) ----------


I want to collect at least 100 People that reply to this topic, then we will set a deadline of 30 days to give EA time to either reverse the changes or refund all of the participants of this petition.


I wish you, developers from EA, all the best.



With your signature, you are confirming this statement:
I (the participant in this ) HEREBY AGREE WITH THE TERMS ABOVE.
EDIT:
SPREAD THE WORD - in the Forum
https://forums.galaxy-of-heroes.starwars.ea.com/

write this message to other people:
can you help me out and spread this through the forum and send this message to as many people as possible? If everyone sends this over to 5 people, and 3 out of 5 send it over, too, we have won!
---
Because the thread for the petition will get closed as soon a moderator looks at it and EA doesnt care about what the people here say, buys people who never used their google account for anything but as a big surprise use their account the first time since the update is there and simply rate 5 Stars in the app stores, i want you to go here and connect to this petition on an external website:


http://www.ipetitions.com/petition/ea-star-wars-ga...


WE ALL NEED TO SUPPORT EACH OTHER NOW, SPREAD THE WORD, COPY THIS EVERYWHERE