EA Petition
13
people have signed this petition.
Add your name now!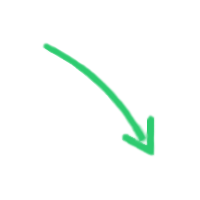 13

people

have signed.

Add your voice!
Maxine K.
signed just now
Adam B.
signed just now
All EA executives should resign to a purely stockholder's position; and hire young, energetic, and competent executives in their place.

Last Monday thousands of excited individuals canceled their usual plans in order to be at their computers during the SimCity launch. If a thousand of them were like me, they wasted two hours to try and get in before giving up. That's two thousand hours. Can you imagine how many things you can build, how many spouses you could kiss, friends you could visit, hours you could study, books you could read...in two thousand hours. These hours are lost forever. Due to the fact that EA was once again negligent to their consumer's server demands. I witnessed this problem with Star Wars: The Old Republic , too. They had two half-running servers up for the day after launch day. They would later upgrade that to four non-running servers the day after - which is today.
I was blessed with the chance, like I bet many still haven't, to build one city yesterday. The game is awesome. The problem is that it's not a game unless EA's servers are up. Otherwise it's hard-drive space and wasted time trying to reconnect. This problem is compounded by the fact that EA refuses to ever have enough servers up and running on launch day. Consistently wasting people's time and money.
Clearly EA has the competence of funding and buying good game developers. There may not have been a SimCity without that. However they lack the compassion to treat their customers with respect. In the end EA is doomed unless they change that. I have seen that many are being denied refunds. People probably who don't have the luxury of time off as I do. Is that how a business treats it's customers these days? Once you have their money they don't matter? I have news for you, the majority of profits come from returning customers. 
As much as I want to believe that this petition will get me not just my money, but my time back. I believe his petition will not accomplish anything tangible. I'm sure that the issue had been brought up during previous launches. At best this petition will insult the executives at EA. And that's exactly why I created it. I want the executives to know how many people loathe their arrogance.