EA and Madden Ultimate Team Studio:Stop your greed and ignorance, it's about the gamers and fans, not your wallets.
22
people have signed this petition.
Add your name now!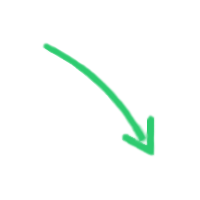 22

people

have signed.

Add your voice!
Maxine K.
signed just now
Adam B.
signed just now
As a gamer, I have felt the wrath of greedy game studios all to often. Some studios push out new products at an exhausting rate to bring up their profit margin, not caring about the quality of the content...and some take their time, making sure they give gamers a product that the designers themselves would pay for. Some companies actually do care about the gamers and the fact they spend their hard earned money on their products, and they want to make sure the gamers actually do get their moneys worth...EA and the Madden Ultimate Team studios are not one of those companies. Since it's inception in Madden 10, MUT(Madden Ultimate Team) has grown progressively worse with their greedy tactics and blatant abuse of the fans who purchase their games. When it first started, if you bought a pay pack, one you can't purchase with coins you earn in the game, you would practically be guaranteed something special out of it. With Madden 12, it is anything but. In Madden 12 they went to a $7 "Legendary Pack" that "gives you a chance" at getting a legendary or rare card. In other words, spend $7 for an undisclosed chance at getting something that is worth that $7...which rarely happens. EA and MUT have no problem charging you $7 for a pack of cards that has a better chance of giving you an 85 overall gold card as the best card in the pack than you do of getting one of the 99 legendary or rarer cards in the game. You would think that's the biggest issue, but it isn't even the tip of the iceberg with this studio. To often I see fans trying to get in contact with EA or the MUT studios because one of the rare cards that they were lucky enough to get just disappeared off their account, after they had a trade declined or it didn't sell on the auction block...just to have this company ignore them and never try to do anything to help work the issue out. There are thousands of us out there that have felt the extent of the greed shown by the Madden Ultimate Team developers this year, and it is time we do something to make them feel the extent of our frustration. I have tried to start groups on all the social networks, hoping we could get large enough to make sure we have a voice that EA would notice, and pay attention to, but as of yet, we haven't had the success we would like to see. So we are trying another outlet with this petition in hopes that if we can get enough signatures, that EA will listen, I mean truly listen to the concerns of the gamers and make them want to make the proper changes to make this game everything it is supposed to be…for everyone. The issues we as gamers are having, that EA has no interest in trying to help us resolve, are as follows…and mind you, if you don't play MUT, this might sound confusing, but bare with me. -$7 packs of cards that you are more likely to pull an 85 overall gold card as the best card than you are pulling what the pack promotes you have a chance of pulling. You could spend $70 on packs and walk away with literally nothing…and EA sticks to the idea that this is ok and acceptable…it is not. -Having trade offers declined only to never get the card you offered for the trade back, and EA doing nothing to fix it or help you get what you paid for back. They literally show no concern for the gamers with these issues…that needs to stop. -Overly expensive cards, collections, and packs have to become more affordable or at least available for everyone. EXAMPLE-I recently watched as a digital card that will be irrelevant in August of this year, sell for over $200 on Ebay. How can anyone inside of Electronic Arts see that and think it is ok? If people get ripped off buying this stuff online like that, it ultimately comes back to EA and the Madden Studios for allowing this to happen…and they show no concern. -Certain individuals have found ways to purposely steal from people in MUT, but EA has not warned gamers, expressed any concern to the gamers about this issue publicly, or put anything in place to make sure it isn't possible. I had a card stolen from me the first month the game was out, never got it back, then again, in April of this year, had a card stolen from me the same way it happened the first month…showing EA has put nothing in place to stop these illegal actions by certain gamers, or to at least help out the gamers that have fallen victim to these actions. It takes months to get a response from EA, and even longer to get any resolution to the issue. As gamers, we need to stick together and show the developers who make the games we love to play…that if they keep screwing with us, with our money, and our sanity…that we will band together and hit them where it hurts, their wallets or in public perception. Since there will always be the naive people out there who will spend 200-300 dollars a month on these game modes, while being ripped off…the only chance we have of forcing a change is to change the public perception of their company. Right now, EA and Madden are respected business entities in the public eye. But if the public knew what we as gamers have gone through with MUT this year, their opinion of how EA does their business would change drastically. Greed does no one any good…not the company displaying it and not the consumers that fall victim to it. So together, lets sign this petition, and show EA the gamers are fed up with their selfish and shady actions.