E411 - Exit at Zavelborre, Belgium
20
people have signed this petition.
Add your name now!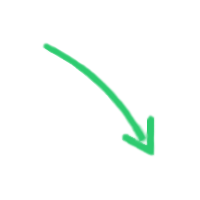 20

people

have signed.

Add your voice!
Maxine K.
signed just now
Adam B.
signed just now
Dear fellow inhabitants,

I'm seeking your kind support in a matter that affects our community.

Hoeilaart town has about 10.000 inhabitants and is located between the R0 (Brussels Ring) and the E411 motorway. The town has access from the Ring, but no direct access from E411, only via a bypass through Jesus Eik. The cars can enter the E411 at Zavelborre, but can not exit it there because it's incomplete "since forever".

We would like that the exit from E411 at Zavelborre is completed. This project would serve the inhabitants of Jezus-Eik, Overijse, Hoeilaart to save up to 10 minutes every day.
If you agree, you can contact the Roads and Traffic Agency at this link too: https://wegenenverkeer.be/
The more requests they get, the more likely, it will be completed.
Kind regards from Hoeilaart
Miklos Szenczi

Beste medebewoners,
Ik zoek uw vriendelijke steun in een zaak die onze gemeenschap aangaat.

De stad Hoeilaart telt ongeveer 10.000 inwoners en is gelegen tussen de R0 (Brusselse Ring) en de autosnelweg E411. De stad heeft toegang vanaf de Ring, maar geen directe toegang vanaf E411, alleen via een rondweg door Jesus Eik. De wagens kunnen ter hoogte van Zavelborre de E411 op, maar daar niet uit omdat hij "sinds altijd" onvolledig is.

We zouden graag zien dat de afrit van de E411 bij Zavelborre voltooid is. Met dit project zouden de inwoners van Jezus-Eik, Overijse, Hoeilaart tot 10 minuten per dag kunnen besparen.
Als u akkoord gaat, kunt u ook via deze link contact opnemen met het Agentschap Wegen en Verkeer: https://wegenenverkeer.be/
Hoe meer verzoeken ze krijgen, hoe waarschijnlijker het is dat het zal worden voltooid.
Vriendelijke groeten uit Hoeilaart
Miklos Szenczi

Chers concitoyens,
Je recherche votre aimable soutien dans une affaire qui touche notre communauté.

La ville de Hoeilaart compte environ 10 000 habitants et est située entre le R0 (Ring de Bruxelles) et l'autoroute E411. La ville a un accès depuis le Ring, mais pas d'accès direct depuis l'E411, uniquement via une rocade passant par Jesus Eik. Les voitures peuvent entrer dans la E411 à Zavelborre, mais ne peuvent pas en sortir car elle est incomplète "depuis toujours".

Nous souhaitons que la sortie de la E411 à Zavelborre soit terminée. Ce projet permettrait aux habitants de Jezus-Eik, Overijse, Hoeilaart d'économiser jusqu'à 10 minutes par jour.

Si vous acceptez, vous pouvez également contacter l'Agence des routes et de la circulation via ce lien: https://wegenenverkeer.be/

Plus ils reçoivent de demandes, plus il est probable qu'elles seront traitées.

Cordialement de Hoeilaart
Miklos Szenczi