Residents of East 5th Street and the Vicinity Demand Traffic Enforcement, and Better and Safer Conditions
191
signers.
Add your name now!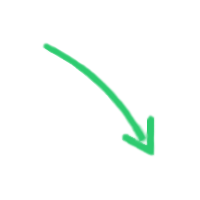 191

signers.

Almost there!

Add your voice!
Maxine K.
signed just now
Adam B.
signed just now
As a resident of East 5th Street, Brooklyn, between Greenwood Avenue to Fort Hamilton Parkway, and Fort Hamilton Parkway to Caton Avenue, live in the vicinity, or am a user of Greenwood Playground, I request better traffic and noise enforcement.
East 5th Street is not a commercial traffic route, nor an extension of Exit 5 of the Prospect Expressway. These two blocks are both residential blocks off of a highway exit. There are NYCDOT signs at Exit 5 that display 'No Trucks' and 'Passenger Cars Only', and on the corners of East 5th and Ft. Hamilton Parkway that display 'No Trucks Except Deliveries This Block'. These signs are ignored daily at all hours.
• This must include all trucks, buses, tour buses, construction and private carting vehicles, and sanitation trucks. Unless picking up trash or recyclables on East 5th street's designated sanitation pick-up days, the Sanitation Department should not be using this exit as a shortcut or means of returning trucks to their respective garages from the DSNY Hamilton Avenue Marine Transfer Station. Commonly seen on East 5th Street are trucks identified as, but not limited to, BK 9 (Crown Heights, Prospect Lefferts Gardens, Wingate), BK 16 (Brownsville, Ocean Hill), and BK 17 (East Flatbush, Remsen Village, Farragut, Rugby, Erasmus, Ditmas Village). Our local sanitation garage is BKS 7 (Sunset Park, Windsor Terrace).
• Noise enforcement. Vehicles traveling down East 5th, and stopped at the traffic lights at the intersections of Ft. Hamilton Parkway, and again at Caton Avenue, very often play music at unbearably loud levels, and honk horns incessantly 24-hours a day. Not only is East 5th a residential street, but some of it's residents are seniors, very young children, and/or disabled.
• Traffic enforcement must begin as vehicles exit at the Prospect Expressway Exit 5. Exit 5 (Ft. Hamilton Parkway) exits to East 5th between Greenwood Avenue and Ft. Hamilton Parkway. There are several signs on the Prospect leading up to Exit 4 that state 'Truck Route Exit 4' as the truck route, and Exit 5 is 'Passenger Cars Only'. Exit 5 itself has a 'No Trucks' sign and a 'Passenger Cars Only' sign at the exit. This is not enforced and is a nuisance and safety hazard to the residents of East 5th Street and users of Greenwood Playground. Very often, vehicles do not slow down or even stop at the stop sign and crosswalk at the end of the exit.
• There is excessive speeding of vehicles trying to beat a red traffic light as it changes from yellow at both intersections of East 5th at Caton Avenue and East 5th at Ft. Hamilton Parkway. It is not uncommon for cars racing to beat the red light to nearly hit pedestrians crossing at these intersections, especially when school begins and lets out, and at morning and evening rush hours for subway commuters.
• Trucks, buses, and commercial and large vehicles are a safety hazard on East 5th Street. The NYC Parks Department Greenwood Playground runs the entire length of East 5th from Greenwood Avenue to Ft. Hamilton Parkway. On the four corners at the intersection of East 5th Street and Ft. Hamilton Parkway are the Windsor Terrace branch of the Brooklyn Public Library, Immaculate Heart of Mary Church, P.S.130, and the Greenwood Playground. In addition, the Ft. Hamilton Parkway F line subway station is located one block away.
• Some residents feel that if alternate side parking is designated for the playground side of E5th instead of 'No Parking 4-7pm', this may contribute to a safer street for the playground, reduce traffic on the block, and create desperately needed parking for the neighborhood. The same can be said about the 'No Parking 7am-4pm School Days' in front of the Windsor Terrace Library. The NYCDOT should study this issue to determine if it is feasible.
As a resident of East 5th Street, I ask that the NYC Community Affairs Unit, NYC Mayor's Office, Brooklyn Community Board 7, The NYC Department of Transportation, the NYC Department of Sanitation, and the NYC Police Department 72nd Precinct please address these issues including notifications, summonses, additional signage and strict enforcement of traffic regulations. Thank you.