DUWO--incompetent housing office charges full rent for incomplete and problematic international student houses.
130
signers.
Add your name now!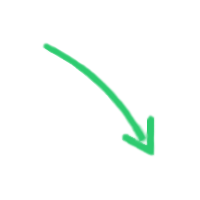 130

signers.

Almost there!

Add your voice!
Maxine K.
signed just now
Adam B.
signed just now
Personally, I have been an international student several times so far in my life. I have stayed at student dorms in Hong Kong, Germany, Austria, Switzerland and China. However I sadly conclude, by far, living in the Netherlands under DUWO is the worst experience. They treat us as if we are staying in their housing for free.

Before Prof. Schermerhornstraat I had to stay in the container on campus, like a lot of my neighbours. The scenery was shocking on my first day moving in—thousands of dead flies on floor, and 50 living flies flying around; broken drawers, broken bed, broken window blind, broken shower arm, leaking fridge, leaking wall, leaking sink. Eventually only the shower arm was fixed. The heater was broken 3 times in shortly less than 4 months I stayed there. The reason why this happened is because either DUWO is being absolutely unprofessional at handing over rooms to new tenants, failing the job as the only student housing provider; or DUWO is literally giving no concern and respect to tenants.


Everything might relate to the fact that DUWO is a monopoly in student housing, so quality and respect become optional. We have individually written many complaint letters to DUWO and what we received were all rejections and a simple phrase of "thank you for your understanding".
Thus we would like to address complaints on DUWO, and decided to summarise our complaints on Prof. Schermerhornstraat as followed:
1. Moving into Prof. Schermerhornstraat equals to moving into construction site. The whole building is covered in thick dust due to on-going construction. DUWO wrote us email explaining they cleaned it beforehand but the workers made the building dusty again. They promised the common area would be cleaned again in one week. However, at least, 113 corridors and kitchen were not cleaned even for the slightest amount. Claiming workers walking around is no excuse to having the rooms dusty when handing over to students because DUWO has make sure the rooms are really ready, which includes cleanliness, when we move in. Or else, why should we clean our room thoroughly when we move out? Or should we argue that we cleaned it already but it eventually got dusty?
2. Problems with services and environments when and after we move in:
i. No common areas
ii. No parking
iii. Construction work goes on everyday. We got woke up every morning at 7 or so because of the drilling and hammering noise.
iv. The dust from construction keeps coming back even after cleaning and is too much to be ignored
v. The toxic gases released from newly constructed building. One of us has a formaldehyde measurer and recorded the concentrated to be at 0.3-0.4 while the max. level should be controlled under 0.08. It would case irritation of eyes, nose and throat. Prolonged exposure to formaldehyde leads to cancers.
vi. The fire extinguishers are not yet installed in every kitchen
vii. Absolutely smelly rooms and corridors full of construction pollutants.
viii. There is no cell phone reception in every room
ix. There is potential danger walking around the construction area
x. There are actually signs written "construction site do not enter"
xi. Some of the windows are not openable leading to poor ventilation
xii. Some had the heater down the entire week when they moved in
xiii. the main gate key sensor for units 105-121 was broken twice in only one week leading us to hardly believe in any quality in it and in the installation process
3. Lack of essential equipment:

i. There is also no vacuum cleaner in each unit. Arranging us to live in such dusty environment should have also arranged us vacuum cleaner along, in which usually it appears in every student dormitory.
ii. There are only 2 keys for letter box in a 9 people unit.
iii. For 9 people kitchen there are only 8 shelves.
iv. In every shared kitchen there was no microwave oven, or oven, or freezer. (we hope the microwave oven would really appear in our kitchens as promised.)
4. Certain furnitures should be replaced without doubts.
i. The bed is terrible in quality that it actually affects health. The mattress is very soft and almost sinks when one climbs onto the bed. What is worse is that the bed frame is only a wire net supporting the mattress. So when the mattress is already very soft, the bed frame allows the whole mattress to sink even deeper. There is absolutely limited support to one's vertebral column, causing various levels of bent, tilted, or shifted backbone. How insanely inconsiderate it is to allocate such bed frames to all students, ignoring health issue but the saving it can make. The worst part is DUWO replied me that it is impossible to change the bed even we pay for it ourselves.

ii. The desk chair is completely inappropriate for homework or computer work and would lead to problems at backbone, sitting bones, shoulder and arm muscles fatigue. DUWO provides us the these desk chairs as if those ones in the kitchen. Height is not adjustable and the sitting plate is slanted so the knees are always higher than sitting bones, armrest is too low, and one needs to raise his/her arms almost reaching shoulder level to type on a computer.
5. Washing should be for free. In some DUWO accommodations like Cesar Frankstraat, there is shared common kitchen with washing machine in for free use. 2.5 euros per wash is unreasonable price in a student dormitory.
DUWO showed us how minimal they invested in a project, and forced us to move in when the project is on-going, let alone the disturbances caused by the twin building's construction, while charging our rent full and completely above the market price. A good housing developer should be less cheap to gain some level of reputation.

We demand reduction in rent before the mentioned problems are solved. We do not see any logic behind DUWO's previous rejection in rent compensation because they cannot convince us why we should be paying full rent when these problems are serious and non-negligible. We welcome your counter argument in any of the above observations, in case we are really wrong. We do not expect to pay full rent when there was no full environment ready and equipment available.
What we international students experience here from DUWO make us feel mistreated and vulnerable. We did not have thorough information about housing before coming here to study so we could only rely on DUWO. Yet, TU Delft is either completely uninformed or is turning a blind eye on this situation where DUWO could almost do whatever they want to these students. Everyone knows that housing is a big part in life. These international students are so far away from home already; DUWO does not need to make their life even more miserable. As a student housing developer, DUWO should not only aim at making profit, but also bear a certain level of social responsibility, to treat students like proper tenants with respect.
Thanks for your patience, understanding, open mind, and attention.
Best regards
One of the and other Prof. Schermerhornstraat's tenants

For photos please visit: