Dungy2Detroit
26
people have signed this petition.
Add your name now!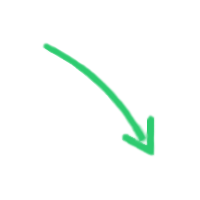 26

people

have signed.

Add your voice!
Maxine K.
signed just now
Adam B.
signed just now
Tony Dungy is a native of Michigan and one of the most respected men in all of sports. He has won on every level and has a history of success in leading men to become better athletes, teammates, and men. He is a 2 time Super Bowl champion as a player and a coach. He led two of the NFL's worst franchises to perennial contention and championship success. He is also widely known for his inspirational and charitable works in the communities he has served and far beyond.

There is no other place in need of Mr. Dungy's services more than Detroit, MI. The Lions are one of the worst franchises in sports history. They have never appeared in a Super Bowl and have only one playoff victory in FIFTY YEARS!! They are credited with the dubious distinction of being the only franchise in sports history to g winless for an entire season. All of this less than admirable accomplishments have not been for lack of fan support. The city of Detroit has always supported its teams. We are some of the most loyal fans there are. Despite unprecedented economic difficulties, failing infrastructure, and increasing unemployment, the people of Detroit still come out and show support. The team is poised and loaded for success. Dungy himself has said that of all the jobs available, Detroit is the one HE would want. The talent on the team is undeniable but is plagued by lack of leadership, discipline, and direction. It is a team that need a man like Dungy to show it what it means to be focused, dedicated and disciplined.

To tell the truth, the people of this once grand city DESERVE a coach, a man, a person like Tony Dungy. He has the spirit that has been missing from Detroit for years. Not only would his knowledge and wisdom change the culture of losing that has plagued this team, but it would also provide hope and inspiration to a lost city. He could also bring in other great men as a staff to lead alongside him. Men like Jim Caldwell and Marvin Lewis would form a powerful team of coaches that could bring about immediate change. A winning football team would not change the unemployment rate but it would give the people of this once great city a source of pride. It would change the narrative of Detroit being a city of losers. It would galvanize a community that is in desperate need of something to cheer for. Tony Dungy's presence carries the amount of equity that commands respect from everyone around him, from the team, to the community, to the local government. He is a man of God who has received the charge to be a light of hope and faith. There is no other place that needs that light like the city of Detroit.