STAND UP FOR TRUMP: PETITION TO THE 117TH US CONGRESS
19
people have signed this petition.
Add your name now!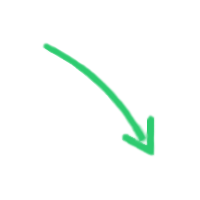 19

people

have signed.

Add your voice!
Maxine K.
signed just now
Adam B.
signed just now
STAND UP FOR TRUMP: PETITION TO THE 117TH US CONGRESS

THE SUPREME COURT HAS FAILED TO LIVE UP TO IT'S OATH TO PROTECT AND DEFEND OUR CONSTITUTIONAL REPUBLIC.
THEY KNEW IT WAS WRONG BUT.......THEY CHICKENED OUT ANYWAY!!!!!
COWARDS!!!!!!!!!!!

NOW CONGRESS 117, IT'S UP TO YOU,
YOU HAVE THE POWER! DO YOU HAVE THE COURAGE?
WE MUST NOT ALLOW THE 2020 ELECTION FRAUD TO STAND. ON JANUARY 6TH YOU MUST JOIN MO BROOKS AND OBJECT TO THE BIDEN DELEGATES/VOTES FROM THE "ELECTION FRAUD STATES": Michigan, Wisconsin, Georgia, Pennsylvania, Arizona and Nevada. DO NOT MAKE THE MISTAKE OF THINKING THE AMERICAN PEOPLE WILL STAND STILL FOR THIS ELECTION FRAUD. TRUMP WON. DEMOCRATS CHEATED. YOU MUST NOT LET THE FRAUD STAND. DO THE RIGHT THING!!!!! OBJECT TO THE FRAUDULENT BIDEN DELEGATES/VOTES ON JAN 6 !!!!!!!

DUMP THE GRUMP......STAND UP FOR TRUMP!

Think about your Oath of Office, think about your children, grandchildren.

Will you be able to look them in the eye if you vote to put Grumpy, Sleepy, Slimey, Creepy, Touchy Feely, Negative, Depressing, In Bed With the Chinese Comunist Party, Godfather of the International Biden Crime Family, CHEATIN' JOE BIDEN and his mean, America Hating, illigitimate (Not a Natural Born Citizen) Trojan Horse Communist running mate Camela in office?

Or will you consult your conscience and ACT to keep, Red White and Blue to the Core, "Make America Great Again", America Loving, Best President since George Washington, Donald "Honest John" Trump and his Red White and Blue VP Mike Pence in Office?


Everybody knows the election was rigged. Everybody knows the Democrats Cheated. Everybody knows Trump actually won the election.

IF YOU DON'T BELIEVE THE ELECTION WAS A FRAUD.....SEE: https://tinyurl.com/y8oyhtct

Everybody knows that the Democrats want to destroy our Constitution and the liberties it protects. Think about your grandchildren.

You have the power. Dump the Grump .....STAND UP FOR TRUMP!!!!

Or will you go down in history, along with the Supremes, as a gutless wonder who betrayed his/her country.

Remember, the Grump wants to open our borders to the world. That alone will destroy us. A country with no borders is not a country at all.

Biden and Harris are domestic enemies of America. You know it and I know it.
Do you really want the credit for putting them in office?
DO THE RIGHT THING.......STAND FOR TRUMP......DUMP THE GRUMP

Besides......he really is just a miserable, America Hating ......grumpy old man.

DUMP THE GRUMP STAND UP FOR TRUMP

OBJECT TO THE FRAUDULENT BIDEN DELEGATES/VOTES ON JAN 6 !!!!!!!