DTMU Student´s Health Insurance Reimbursement Allegation.
170
signers.
Add your name now!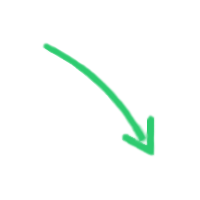 170

signers.

Almost there!

Add your voice!
Maxine K.
signed just now
Adam B.
signed just now
To DTMU rector, Prof. Levan Tvildiani
Dear Professor Tvildiani,
I am writing this email to bring to your attention of a serious issue I am facing here at DTMU. I am a 5th year 2nd-semester student. This email is in regard to the challenges faced and inefficiency of the insurance contract university has with ALPHA insurance for students.
I was in a motor vehicle accident a few months ago, and I did not receive insurance coverage as of yet after 4 months. I had surgery, rather a serious and costly one, and had no assistance from the above-mentioned insurance contract.
I am reminded again to pay health insurance by the university, in spite of the absence of guaranteed help during my hospitalization after my recent motor vehicle accident. My experience has been outrageous.
This is nothing, but a mockery of students by ALPHA insurance.
After 4 month´s efforts going back and forth, visiting the ALPHA insurance offices, making calls, writing emails, and talking with our university lawyer (who by the way promised help and but in vain and no updates), there has been no resolution in this regard to date.
ALPHA has been unresponsive to my emails and calls, and the behavior displayed by this insurance company has been atrocious. All necessary documents for insurance claims were submitted. ALPHA kept asking for additional documents, yet all were submitted within the due period as soon as they requested. All this has been for nothing.
After going through all this humiliation, just because I am a foreign student, I have been asked by the university to pay the rest of the insurance money with a threat to terminate my student status. Again I am reminded of the fact that the university was of very minimal help in this regard, which is a failure to the university, and to the students studying in this esteemed institution.
In spite of all this, I have been continuing payments. I paid my insurance in the last quarter even though the attitude towards me was wrong. I am really sorry to say that this has disappointed me. This is disrepute.
This is not a one-of-a-kind situation too, it has happened to other students also. Swaroop Patil, Sarthak Patel, and others too have similar stories to tell.
Furthermore, when raising this issue with the vice-dean, student affairs, there was a rude response. Also on raising and sharing this story on Facebook groups for discussion, the admins (university officials) removed the discussion.
DTMU is our university. Wherever we go DTMU designation will follow us. It will always be the university we studied in. This is our issue and steps must be taken to resolve it. We should stand together to improve the quality and support of students to create fearless responsible doctors from this institution.
I know, maybe this statement will land me in big trouble, but I cannot keep silent anymore and let these deceivers harass my classmates and others who are helpless. I am writing this because I know and understand how our parents send money to us and cannot let shameless people like these continue exploiting us. This money is most of our parents' blood and sweat.
Please bring this to your attention and take appropriate action. We are helpless here.
Thank You
Hamdhan Mohiyudheen Kooliyathuvalapil
On behalf of signed.