Letter to Disability & Society editorial board
969
signers.
Add your name now!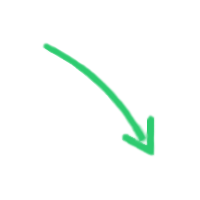 969

signers.

Almost there!

Add your voice!
Maxine K.
signed just now
Adam B.
signed just now
To the members of the Disability & Society editorial board:
We, the undersigned, write to express our profound disappointment at the public anti-transgender statements of Disability & Society's editor, Michele Moore. Among other items, Moore has amplified postings that claim trans suicide rates are a myth; she has made numerous posts that claim trans narratives are a "trend"; she has circulated links to her own events that actively argue against transitioning, wherein she has claimed that "self-identification of gender is harmful for children and young people"; and she has on several occasions shared a crowdfunding page that purports to raise money for the fight against "gender ideology." Many of Dr. Moore's writings reproduce dangerous transphobic tropes. She states on Twitter, for example, that "transgender ideology is inherently dangerous to children and young people." Dr. Moore's Twitter statements are not the only instances of her public anti-transgender activism. Her recent scholarly work, including an edited collection, promotes similar sentiments, arguing for example that "transgendering children is not liberal and progressive, but politically reactionary, physically and psychologically dangerous and abusive." As Jen Slater and Kirsty Liddiard note in their recent CJDS article, Dr. Moore's writing "relies upon misinformed and outdated tropes about trans people and activism which are rarely supported through engagement with academic literature and research" (n.p.).
While we respect the right to free speech, we feel Dr. Moore is abusing the power of her professional platforms through her public trans-exclusionary activism. She has stressed the importance of "asking questions" and devoting "careful consideration" to difficult topics, but we are of the opinion that she has posed her questions in bad faith. In academia, we support conscientious, informed argumentation, but the lives and dignity of transgender people are not up for debate. Moreover, we recognize that the principles of gender liberation, far from being detrimental to young people, support the principles of dignity and self-respect for everyone.
To espouse community care and inclusion means valuing the lives, contributions, and experiences of trans and disabled scholars in our field. The overlap between disability communities and transgender communities is rich and complex. We are all vulnerable to the medical-industrial complex, institutionalization of bodily norms, and the bigotry that attends non-normativity. Dr. Moore's public transantagonism risks making Disability & Society complicit in epistemic violence and active harm. In our opinion, Moore's public declarations target those who are most precarious — living at the intersections of marginalized and targeted identities. Additionally, given Dr. Moore's anti-transgender stances, we are deeply concerned that her editorship will hinder trans scholars from effectively reviewing for and publishing with this journal. With Dr. Moore as the editor, the lived experiences, stories, and theories of trans scholars risk being erased.
In sum, we believe that Dr. Moore's public statements are harmful to transgender communities. As we have made clear, we feel it is particularly egregious that someone who holds such damaging positions should be granted the power to set the direction of this academic journal. Not only does her editorship inhibit trans scholars from submitting articles to Disability & Society in good conscience, but it also acts as a poison pill for disability studies generally—a discipline that is already struggling to be inclusive. At this moment, the members of the editorial board of Disability & Society have the opportunity to direct disability studies towards a positive, inclusive future—a future in which disability scholarship truly supports the communities it claims to serve. For these reasons, we the undersigned call on the Disability & Society editorial board to take action. We insist, in the strongest possible terms, that Dr. Moore step down from her post as editor of Disability & Society. We also urge the editorial board to write a public statement that condemns anti-transgender bigotry and affirms the inherent worth of the transgender and gender nonconforming members of the DS community specifically and the lives of transgender and gender nonconforming people broadly. Until such time as Dr. Moore resigns, we, the undersigned, will not review for, publish with, promote, or subscribe to Disability & Society.
Sincerely,
Melanie Yergeau, University of Michigan, associate professor of English
Dale Ireland, City University of New York, PhD student
Nick Walker, Senior Lecturer in Psychology and Counseling Psychotherapy at California Institute of Integral Studies; Managing Editor at Autonomous Press
Robin Roscigno, Rutgers New Brunswick, PhD Student, member of the Society for Disability Studies Board of Directors
Jo Hsu, University of Arkansas, assistant professor of English
Rua M. Williams, University of Florida, PhD student
Sophia Maier, Penn State University, PhD student
Esther Witte, University of Michigan, PhD student
Michael Shirzadian, Ohio State University, PhD student
Stephanie Kerschbaum, University of Delaware, associate professor of English
Lauren Obermark, University of Missouri-St. Louis, assistant professor of English
Kirstin Bone, University of Alabama, PhD student
Christina V. Cedillo, University of Houston Clear-Lake; Editor, Journal of Multimodal Rhetorics
Lydia X. Z. Brown, Justice Catalyst Fellow; Founder and Co-Director, Fund for Community Reparations for Autistic People of Color's Interdependence, Survival, and Empowerment
Phil Smith, National Louis University
Octavian Robinson, St. Catherine University, assistant professor of American Sign Language and Interpreting
Jake Pyne, University of Guelph, Banting Postdoctoral Fellow
Michael J. Faris, Texas Tech University, Assistant Professor of English
Jay Dolmage, University of Waterloo, Professor of English; Editor, Canadian Journal of Disability Studies.
Karen Nakamura, UC Berkeley, Professor of Anthropology; Robert and Colleen Haas Distinguished Chair in Disability Studies
Marion Quirici, Duke University, Lecturing Fellow of Thompson Writing Program and Co-Director of the Health Humanities Lab
Beth Lee-De Amici, Towson University, Adjunct Professor of Music
Mike Jung, children's author and MLIS student, San Jose State University
Andrew Dell'Antonio, The University of Texas at Austin, Distinguished Teaching Professor and Associate Dean
Marrok Sedgwick, University of Illinois Chicago, PhD student; Creative Producer, Fearless Minds Theatrical
Jess Waggoner, Postdoctoral Fellow, Women's, Gender and Sexuality Studies, University of Houston
Ashley Shew, Department of Science, Technology, and Society, Virginia Tech
Bev Harp, MSW, University of Kentucky Disability Specialist
Stefanie Snider, Assistant Professor of Art History, Kendall College of Art and Design of Ferris State University
Andrea Riley Mukavetz, Assistant Professor, Grand Valley State University
Ashanka Kumari, Texas A&M University - Commerce