Drilling in ANWR
19
signers.
Add your name now!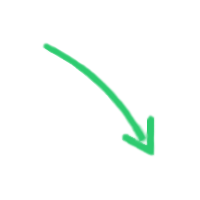 19

signers.

Almost there!

Add your voice!
Maxine K.
signed just now
Adam B.
signed just now
Drilling in ANWR
Hello everyone my name is Alfonso and I am a sixth grader student for Managua. I am here to talk to you about a really important situation happening right now in Antarctica. Drilling In ANWR. Will it benefit us? Our bring the reservation to an end, keep reading to find out.
Scientist estimate that ANWR might contain over 16 million barrels of oil (The ANWAR debate…).
Personally I don't want companies to drill in ANWR. If drilling were to happen here, species like the sea birds, caribou and polar bears will need to migrate to another habitat from all the drilling that happens.
This refuge is one of the most fragile ecosystems in the world and disturbance can have bad impacts for the ecosystem. This ecosystem has short seasons and a harsh climate and where they're going to drill (The Coastal Plain) is considered the heart of the refuge and habitats can be destroyed by drilling and could affect the entire refuge. ANWR has spread about 30 small debris of oil, at means that oil might leak if not treated and extracted correctly and could lead the death of many animals such as the caribou. ( Should we drill in…)
A studies made by the government estimate that over 7.7 billion Barrels could be collected a day but the capacity of Alaska's pipeline system of oil would only support 2.136 million barrels a day. This oil wouldn't be enough to the united states as they burn over 22 million barrels a day. (Why drilling in Alaska…) This shows that drilling in ANWR is a bad idea to for americans as they will have to burn less barrels a day.
People just don't learn from their mistakes do they. In 2012 a drilling team tried to drill in ANWAR, this drilling team was knows as the noble discoverer. They suffered a lot of mechanical problems and once almost got beached. The noble discoverer paid over $12 million dollars for pollution in the Arctic. People don't remember this incident and if drilling would happen in ANWR the results would be even worse. (why drilling is Alaska…)
People do agree that we should not drill in ANWR. President of the United States Barack Obama has banned drilling in Alaska. President Obama has banned 22 million acres of land for oil exploration. He has decided to extend anwar by 12 million acres of land. (what Obama's drilling…)
Drilling in ANWR can lead to catastrophic events that happened in 2012 and might repeat itself. We should understand that drilling in ANWR will destroy the habitat we have cared and made founded for this animals. We should not let our eyes deceive us by saying prices will fall in the united state when really they will fall by 50 cents. Drilling in ANWR
will even make Americans use less oil barrels a day as they burn around 7.7 billion barrels a day but drilling in anwar will only get them around 2.636 million barrels a day. In conclusion drilling in ANWR won't make the oil industry get more oil and might even flood Alaska's waters like it happened in 2012. That's why we should not drill in ANWR.
Bibliography:
By Joel K. Bourne, Jr., for National Geographic PUBLISHED Thu Feb 05 22:02:00 EST 2015. "What Obama's Drilling Bans Mean for Alaska and the Arctic." National Geographic. National Geographic Society, 2 Feb. 2015. Web. 09 Oct. 2015.
http://news.nationalgeographic.com/news/2015/02/15...
"Christian Broadcasting Network." The ANWR Debate: To Drill or Not to Drill. N.p., 9 Mar. 2011. Web. 09 Oct. 2015.
http://www.cbn.com/cbnnews/us/2008/September/The-A...
"Why Drilling in Alaska's ANWR Is a Bad Idea." Climate 411. N.p., 11 Sept. 2008. Web. 09 Oct. 2015.
http://blogs.edf.org/climate411/2008/09/11/anwr_oi...
.