Dredge and Restore - Old Bridge Estates (OBE) Retaining Pond and Channels
107
people have signed this petition.
Add your name now!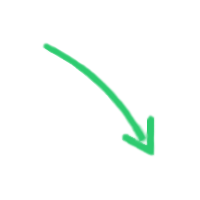 107

people

have signed.

Add your voice!
Maxine K.
signed just now
Adam B.
signed just now
Petition Title: Dredge and Restore - Old Estates (OBE) Retaining Pond and Channels
Petition Photo: OBE Pond* on Smoketown Road in Prince William County (PWC) *aka Wet Retention Facility #482
Photo: August 21, 2019
Petition and Photo provided by: Janine W. - OBE Homeowner and Concerned Citizen
Petition Background and Summary:
In June, 2018, the deterioration of the OBE Pond and Channels on Smoketown Road became very apparent. Significant negative changes to water clarity, water level, water flow, wildlife sustaining benefits and environmental erosion have occurred and continue to worsen. There is no doubt that the construction of the new John D. Jenkins Elementary School (ES) on Prince William County Parkway is the sole source for the OBE Pond and Channels filling with excessive amounts of sediment, resulting in them no longer functioning properly as a stormwater retaining pond / wet retention facility. During the site selection process, PWC Officials were made aware of the likelihood of such damage, by concerned citizens, and documented the need to be responsible for corrective actions. With construction nearly complete PWC Public Officials, involved and aware of the damages caused, need to honor their commitment in a timely manner. Immediate steps would be to coordinate with the construction company and all responsible parties to take the appropriate actions, for PWC Taxpayers and our PWC Environment, ensuring that dredging and restoring to preconstruction conditions occurs immediately for the OBE Pond and Channels.
Petition Action:
To require any and all involved PWC Departments and Agencies be held financially accountable and fully responsible for all necessary corrective actions. This includes immediate dredging and restoring of the OBE Pond and Channels. In addition, any and all other ponds and channels affected by the mismanagement of the worksite run-off, caused by the new ES construction, should also be included.
This link http://eservice.pwcgov.org/planning/documents/PFR2016-00006.pdf references the Letter of Commitment pertaining to the Public Facility Review (PFR) proposals related to the PWC new ES project. Specifically, Attachment E pages 7 and 8 reference this commitment, "To ensure that the development of the school site does not impact the downstream channel condition…"
Why You Should Be Concerned:
It has been over a year that PWC has been aware of the deterioration of ponds and channels. No steps have been taken to correct the issue, even though there are several PWC Public Officials who are informed and aware of the ES construction impact. It is important as PWC residents to join in the effort of ensuring our voices are heard, action is taken and the proper resolution is achieved.
Completion of the ES could release any collateral / surety bond(s) that Dustin Construction Inc. may have implemented. Releasing any bond(s) SHOULD NOT occur until funds are secured for the dredging and restoration of all ponds and channels that have been negatively affected by the construction worksite run-off.
Ponds and Channels are an environmental and wildlife necessity, as well as, an aesthetically pleasing element within our communities.
Please Get Involved In One Or More Ways:

1- Sign this Petition.

2- Attend the PWC Board of Supervisors Meeting on Tuesday, October 8th and / or 16th at 2:00pm or 7:30pm or both in the PWC building at 1 County Complex Ct, Woodbridge.
3- Attend the PWC School Board Meeting on Wednesday, October 2nd and / or 16th at 7:00pm in the Edward L. Kelly Leadership Center at 14715 Bristow Road, Manassas.
4- Email (Suggestion: Copy & Paste the section of this petition titled 'Petition Action') and / or Call PWC Public Officials to ensure your voice is heard. Provided below is contact information that might be helpful - officials representing OBE are in bold:
PWC School Board Emails and Phone Numbers:

School Board Office 703.791.8709
Chairman: Babur B. Lateef, M.D. BLateef@pwcs.edu 571.353.5469
Coles District: William J. Deutsch WDeutsch@pwcs.edu 571.251.4039
Occoquan District: Lillie G. Jessie LJessie@pwcs.edu 571.659.1636

Neabsco District: Diane L. Raulston DRaulston@pwcs.edu 571.251.3467
Gainesville District: Alyson A. Satterwhite ASatterwhite@pwcs.edu 571.268.1733
Brentsville District: Gil Trenum GTrenum@pwcs.edu 571.722.8874
Vice Chair Potomac District: Justin David Wilk JWilk@pwcs.edu 703.791.8709
Woodbridge District: Loree Y. Williams LWilliams@pwcs.edu 571.242.8259


PWC Board of Supervisors Emails:

Chairman At-Large: Corey A. Stewart cstewart@pwcgov.org
Potomac District Supervisor: Vice Chair, Maureen S. Caddigan mcaddigan@pwcgov.org
Brentsville District Supervisor: Jeanine M. Lawson jlawson@pwcgov.org
Coles District Supervisor: Martin E. Nohe mnohe@pwcgov.org
Gainesville District Supervisor: Pete K. Candland gainesville@pwcgov.org
Neabsco District Supervisor: Victor S. Angry vsangry@pwcgov.org
Occoquan District Supervisor: Ruth M. Anderson randerson@pwcgov.org

Woodbridge District Supervisor: Frank J. Principi fprincipi@pwcgov.org
PWC Planning Commission Emails:

At-Large: Don Taylor, Parliamentarian windyknoll2@gmail.com
Brentsville: Patti McKay pattimckay@msn.com
Coles: Austin B. Haynes, Jr. abhissues@gmail.com
Gainesville: Richard R. Berry Riccar1110@aol.com
Neabsco: Edgar Bruce Holley ebholley@gmail.com
Occoquan: William J. Milne, Chairman occoquanpc@gmail.com

Potomac: Rene M. Fry, Vice Chairman PotomacPC@verizon.net
Woodbridge: Cynthia Moses-Nedd PlanningWoodbridge@gmail.com