DRAMAALERT
23
people have signed this petition.
Add your name now!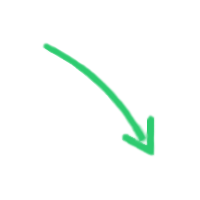 23

people

have signed.

Add your voice!
Maxine K.
signed just now
Adam B.
signed just now
Have you wanted DramaAlert off of youtube? Here is a petition, you sign this and your voice will be heard. Also, add a comment if you want to let everyone know more about what you signed for. Also want to sign another petition about the subject? Here is another petition on the subject - https://www.change.org/p/youtube-ban-keemstar-and-...
Also here is what they had for a description that is so much better than mine - As many people in YouTube know, Daniel Keem a.k.a. Keemstar has 2 channels on Youtube called NewDramaAlert and KEEMSTAR22, in this channels Keemstar harrasses people and uploads "News" which are fabricated by himself in order to create Drama and Terror among the Youtube community. He's also known as the guy who falsely accuses other youtuber's of Pedophilia and is the same guy that is obsessed with Youtuber Bashurverse (He has uploaded 25 videos about him so far) and keeps pushing Bashurverse to suicide after ruining his life (Video), this person needs to be stopped before someone gets harmed. Unfortunately that doesn't stop there, he's a very well known racist, on twitter he uses many derogatory terms towards minorities and there is so many racist tweets out there that he can't delete them all (Like this and This, check before he deletes them).
Keemstar being racist on Video (Saying black people are slaves and many other harmful thing about African Americans)
Keemstar saying he will rape someone's kids on Video
Bashurverse freaking out after being under constant attack by Keemstar Video
Keemstar makes a 62 year old man cry (This video will absolutely destroy your heart) Video
The 62 year old man is the 8th person falsely accused of pedophilia by Keemstar, so far 8 people have been accused and exactly 0 have been arrested and apparently his fans are too stupid to think for themselves and realize all the information Keemstar gives out is like I mentioned before, fabricated and manipulated by himself.
Keemstar recently posted a video where he takes advantage of the Paris terrorists attacks for views and subscribers by saying Bashur should join him for an interview (Which we know it will be done so Keemstar can bully Bashurverse on his show) and said that if he does, he will donate the money made by that video to the victims of the Paris terrorist attacks, Bashurverse of course refused to answer since he was suicidal and he didn't want Keemstar to push him to suicide. Keemstar of course still made a video about Bashurverse and refused to donate any of the money to the Paris victims, he's supposed to report gaming news and he reported world news for views and subscribers, many people responded in his comment section calling him out for taking advantage of such an aweful event and for being a bully that is attempting to push Bashurverse to suicide. (Video)
Daniel Keem doesn't deserve to be on Youtube, as stated in Youtube's Community Guidelines: "Users whose accounts have been terminated are prohibited from accessing, possessing or creating any other YouTube accounts. When an account is terminated, the account owner will receive an email detailing the reason for the suspension.". Keemstar has already 2 terminated channels and currently owns another 2 channels (https://www.youtube.com/user/NewDramaAlert/ &https://www.youtube.com/user/KEEMSTAR22), however he claims in both of his channels the next: "Daniel Keem a.k.a KEEMSTAR does not own, access or possess any part of this channel. He is a contracted content producer which according to the YouTube Terms of Service and Community Guidelines is 100% okay.".
We all know this is a lie, there is enough evidence showing that Keemstar does own and has access to both channels as there is a lot of evidence of it in his livestreams (Like this), Daniel Keem is not a content producer but is the owner of both channels, he's is also breaking harrassment rules and he obviously won't stop until his channel is terminated.
This petition was made to bring people and Youtube's attention about this Community Guideliens breaker and to help Youtube terminate his account and bring peace back to the Youtube Community.
Please sign to help make Youtube a great place again. Thank you.
Also, sub to the owner of this petition - http://sh.st/HSw5n