Dr. Devon Tyrone Wade: A Resolution Statement
225
people have signed this petition.
Add your name now!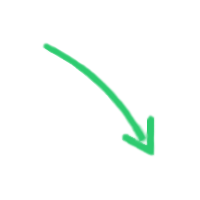 225

people

have signed.

Add your voice!
Maxine K.
signed just now
Adam B.
signed just now
RESOLUTION/STATEMENT FROM THE ACADEMIC COMMUNITY OF DR. DEVON TYRONE WADE
We, the academic community of which Dr. Devon Tyrone Wade was an active member, would like to offer a resolution which recognizes his contributions within and outside the university.
Whereas, Dr. Devon Wade completed all necessary requirements to be conferred the degree of Doctor of Philosophy in Sociology at Columbia University, we recognize Dr. Wade as a most valuable colleague and citizen, whose work was integral to the sociology of education.
Dr. Wade's dissertation explored how schools address children with traumatic experiences and mental health issues, too often using punitive philosophies and practices. Dr. Wade developed a concept of "(un)empathic schools" which provides a framework through which the world might explore the intracommunal workings of schools (and other organizations), who say they are "concerned about children," but are institutionally constrained in terms of adequate resources, or infrastructure to guarantee that ALL children thrive. This dissertation explored ideas of trust—which moves beyond models of scholarship that interrogates students' trust of teachers—but rather, the impact of teachers (dis)trust of the schools themselves. Dr. Wade's inquiry here draws our attention away from children as problems, to illuminate the systematic problems of schools to attend to the emotional, academic, and resource needs of the most vulnerable students. Intuitively, Dr. Wade would suggest that in a world of anti-blackness—and carceral conventions—the need for intervention here is one which impacts all children of color, seeing the animus which pervades our institutions.
Whereas, this is a brilliant dissertation and a necessary contribution, we concur that Dr. Devon Wade is deserving of the Doctorate of Philosophy in Sociology, as well as recognition as an original thinker, a listened who leads, and an incomparable scholar-activist.
Whereas, Dr. Wade was a citizen in the academy and the larger world, he represents the best of scholarly endeavors. Dr. Wade's work with NO MORE VICTIMS, INC.—a non-profit organization which works with youth impacted by parental incarceration—represents the type of community engagement which connects research and leadership. This interventive program is designed to make real some of the recommendations of Dr. Wade's dissertation. As a voluntary course taken during the regular school semester, students were assisted in navigating their course work and mental-emotional needs. The program is housed in four schools in Houston, TX, sending facilitators into schools to manifest three goals: (1) At the top of class students were given the opportunity to talk about anything that was troubling them; (2) students in classroom were able to offer support, feedback, affirmations and solutions, if they had any, to the student; and (3) if students did not have any emergencies or need to talk, we would teach and engage in role play exercises around effective communication, dealing with anger, emotional healing and relationship building with the students.
Whereas, Dr. Wade was an active member of our community; presenting at conferences, producing original scholarship independently and with collaborators, offering his critical and keen eye to scholarly work within and outside of Sociology, entering critical debates in Facebook land and beyond, we recognize him as a colleague's colleague.
Whereas, Dr. Devon Tyrone Wade fought for the liberation of all people, understanding the significance and gifts of race, gender, sexuality, and class, we understand him to be an agent of change. He was vehemently opposed to the carceral state, religious bigotry and dogma, misogyny and sexism, homophobia and anti-LGBT violence, elitism that pretended that knowledge production only came from those with degrees, radically critical of antiblackness and all its manifestations, and abhorred narcissistic, white supremacist state power. Dr. Wade was a true advocate for the underdog, wherever they were.
Whereas, Dr. Wade was an intellectual's intellectual, he was also a friend to many. Dr. Wade was known to many as family and friend, often blurring the boundaries between academic and social life. Dr. Wade provided electricity for rooms small and large. Dr. Wade was a true presence and force.
Therefore be it resolved, as an academic community we celebrate the life of Dr. Devon Tyron Wade, as a life well-lived—enhancing communities within the university and beyond, providing a model of scholarly excellence that creates a legacy of leadership, scholarship, and character.
Respectfully Submitted,
The Academic Community of Dr. Devon Tyrone Wade
*Authored by Dr. Jeffrey Q. McCune, Jr; inspired by the friendship and life of Dr. Devon Wade