10 Actions the government should introduce to handle the rioters
10
people have signed this petition.
Add your name now!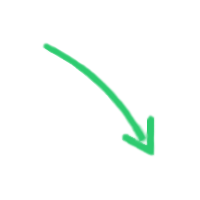 10

people

have signed.

Add your voice!
Maxine K.
signed just now
Adam B.
signed just now
Police offices who use excessive brutality should be commended and released from any paperwork duties.
All citizens who offer to support the police (and that includes making them cups of tea and dropping of snacks) should be allowed a free punch on a rioting scroat.

All offenders have access to the NHS immediately removed.

Any other government based universal services are also removed (police safety, fire protection etc). All offenders and their parents have the benefits immediately cancelled indefinitely with no option to reinstate.

All offenders help kick-start the UK agriculture industry by being chain ganged and made to plough fields and farm by hand. Under the supervision of those they stole from.

Offenders have ALL of their possessions seized and either destroyed or sold to start paying back for the damages.

The total cost of policing, damage repair and loss of industry is calculated and added up. This is then shared equally between those that caused the damage and noted on their NI numbers. They are forced to work on farms and for councils until they have repaid their actual CASH DEBT to society. We work so they should too.

The credit records of all offenders should marked and subsequently they should be refused loans or credit of any kind. In addition to marking their credit file an extra indicator should be added that shows they were a scum bag in the riots and ALL telecom companies (mobile, broadband etc) are legally bound to not allow them to buy a phone or use their networks. Anyone found lending them a mobile is sentenced to 12 months hard labour!

All offenders are immediately made available to the armed forces to carry out mindless duties such as carrying sacks of potatoes, loading and unloading supply vehicles and any other mindless manual task that the forces need doing. Additionally any active or past serving member of the armed forces is able to instantly have one of the offenders polish their shoes and their request!

National service for all 16-19 year olds immediately reintroduced!

Links