Birth Doula's as Essential Support People in Hospital's (Doula's Are Not Visitors)
20
people have signed this petition.
Add your name now!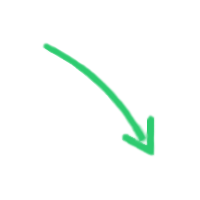 20

people

have signed.

Add your voice!
Maxine K.
signed just now
Adam B.
signed just now
-DOULAS ARE NOT VISITORS, THEY ARE ESSENTIAL SUPPORT PEOPLE AND MEMBERS OF THE HEALTH CARE TEAM-
Aloha Hawai'i community! Below is a letter I composed to the administrative department at Maui Memorial Medical Center. While I am starting with my local hospital, it is my intention for this letter to be sent to all Labor and Delivery facilities in Hawai'i.
Expectant mothers and people are in need of doula care now more than ever! Hawaii's new regulation to allow only one visitor for labor and delivery is a detrimental injustice to the birthing people across the state.
Please read the letter below and sign this petition. If you have time or valuable testimony, add it in addition. I would like to accumulate 200 signatures before delivering this document.
Furthermore, share this site and share some more!
Mahalo, Sonni Bersamina
To: Hospital Administrators at Maui Memorial Medical Center and existing Hawai'i Hospitals Regarding Doula's as Essential Support Personnel

March 22nd, 2020
To whom it may concern,
On behalf of Hawaii's expectant community and Hawaii's birth-worker's, we commend you for your vigilant pursuit to maintain the utmost level of safety regarding the COViD-19 pandemic. Mahalo to your establishment and all of the staff who put their lives at risk for the greater good of our community.
As a protective measure, the Center for Disease Control and Prevention recommended 'Managing Visitor Access and Movement Within Facilities.' As we know, many hospitals are implementing a one visitor rule for people in Labor and Delivery. The community kindly requests that the hospital administration would consider an exemption to this rule when it comes to birth doulas.
As stated in the same text, Interim Infection Prevention and Control Recommendations for Patients with Suspected or Confirmed Coronavirus Disease 2019 (COVID-19) in Healthcare Settings, "If restriction of all visitors is implemented, facilities can consider exceptions based on end-of-life situations or when a visitor is essential for the patient's emotional well-being and care."
Maui expectant mothers and people consider doulas as essential characters for the patient's emotional well-being and care. I can only stress the magnificent level of importance in supportive care for birthing people; during the COViD crisis than more than ever before. Many women are changing their plans from hospital delivery and choosing home-birth settings. With the anxiety of contracting the coronavirus, acknowledging the over-worked staff and perhaps the recognition of a regimented precautionary environment, excluding access to a doula is just another reason to switch to a home-birth.
The American College of Obstetricians and Gynecologists recognizes the published data indicating that:
"One of the most effective tools to improve labor and delivery outcomes is the continuous presence of support personnel, such as a doula. A Cochrane meta-analysis of twelve trials and more than 15,000 women demonstrated that the presence of continuous one-on-one support during labor and delivery was associated with improved patient satisfaction and a significant reduction in the rate of cesarean delivery."
Furthermore, The Association of Women's Health Obstetric and Neonatal Nurses provided a statement regarding restrictions on doula's during COViD-19:
"AWHONN supports doulas as partners in care and acknowledges their ability to provide physical, emotional, and partner support to women [and birthing-persons]. AWHONN opposes hospital policies that restrict the presence of a doula in the inpatient setting during an infectious disease outbreak."
"Doula's are not visitors and should not be blocked from caring for patients in the antepartum, intra-partum and postpartum period… They are recognized by AWHONN and ACOG as essential personnel and part of the maternity care team."
In a position paper from the Journal of Obstetric, Gynecologic and Neonatal Nursing, Continuous Labor Support for Every Woman describes the positive association of continual labor support.
"Women who receive continuous support during labor from hospital staff, non-hospital professionals such as doulas and family or friends may have improved outcomes compared with women who do not have such support. Improved maternal and newborn outcomes include the following:
Increased spontaneous vaginal birth,
Shorter Duration of labor,
Decreased cesarean birth,
Decreased instrumental vaginal birth,
Decreased use of any analgesia,
Decreased use of regional analgesia,
Improved five-minute Apgar score and
Fewer negative feelings about childbirth experiences"
I ask these important questions:
During this time of uncertainty and shortage of medical staff we face in Hawai'i, can our hospital's nurses provide the same level of emotional and physical support to maternity patients as a birth-doula's can?
Is it responsible to revoke such a well recognized means of maternity care to the resident's of Hawai'i, some of first-time pregnancies?
Can we expect our maternity care providers to juggle the demands of heightened precautions and pressure all the while presenting the commitment of dedicated support to birthing persons?
It would make sense to infer that Hawai'i hospital's would prefer shorter labors, less interventions and less cesarean deliveries (less dependence on staff) during a viral crisis. Less reliance on interventions leads to raised staff opportunity to focus on tackling the COViD epidemic.
To conclude, as a birth doula, Nurses Assistant, midwifery student and avid microbiology researcher, I know that all respectful doula's will hold the responsibility to educate themselves on the safety precautions and regulations as listed on the CDC website for preventing the transmission of COViD-19. This would include limited movement within the hospital setting, the use of PPE and strictly adhering to requests and rules of the hospital staff on site. In no way will doula's be a means of damage, rather we will be an essential aspect of the birth-persons emotional well-being and care. Doula's will focus on the birthing person's needs and maintain a space of agency, calmness and perseverance in this strange time of maternity care under COViD-19.
Please, we implore hospital administrators to restate visitor regulations to allow the presence of one doula and one visitor to accompany maternity patients for labor and delivery. This would be that every birthing person is allowed only one visitor or the presence of one visitor and a doula.
Please consider the responsible request of Hawaii's birth-doula community and Hawaii's hapai community.
Mahalo,
Sonni Bersamina
(386)481-4386
References:
"Infection Control: Severe Acute Respiratory Syndrome Coronavirus 2 (SARS-CoV-2)." Centers for Disease Control and Prevention, Centers for Disease Control and Prevention, 19 Mar. 2020, www.cdc.gov/coronavirus/2019-ncov/infection-control/control-recommendations.html.
"Safe Prevention of the Primary Cesarean Delivery." ACOG, American College of Obstetricians and Gynecologists, Mar. 2014, www.acog.org/clinical/clinical-guidance/obstetric-care-consensus/articles/2014/03/safe-prevention-of-the-primary-cesarean-delivery.
"Continuous Labor Support for Every Woman." JOGNN, Association of Women's Health, Ostetric and Neonatal Nurses, Jan. 2018, www.jognn.org/article/S0884-2175(17)30482-3/fulltext.
"Novel Coronavirus (COVID-19)." AWHONN, Association of Women's Health, Obstetric and Neonatal Nurses, 20 Mar. 2020, awhonn.org/novel-coronavirus-covid-19/.